With over 3,000 fabric building installations across multiple industries, we are a trusted expert providing quality fabric buildings in the United States.
We'll be at the Illinois Municipal League Conference Sept. 21st & 22nd.
Our fabric building experts will work with you one-on-one to determine which building size, brand, and profile will meet your specific needs.
We've built a dedicated repair team that focuses solely on repairing fabric buildings quickly, while maintaining our high-quality standards.
Proper maintenance of your hoop building can increase its longevity. Our team of experts can show you how to maintain your building and provide assistance as needed.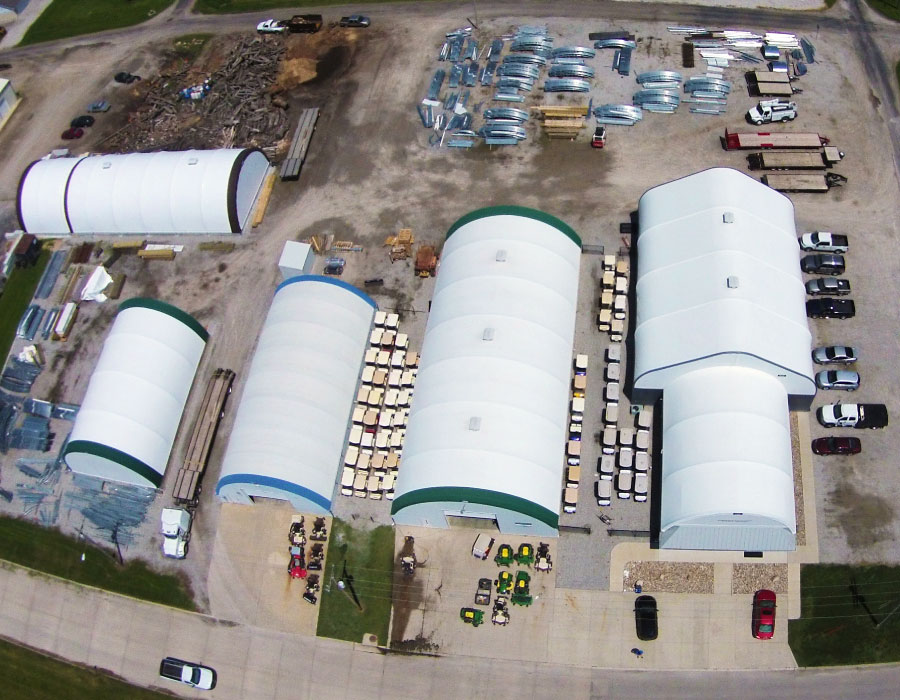 Freedom Buildings has successfully installed and maintained over 3,000 fabric buildings over the past 30 years.
These 3,000 fabric building installations were across multiple industries, such as Livestock Housing, Commodity Storage, Equipment Shelter, Salt/Sand Storage, and Commercial & Industrial Storage.
We are extremely proud of our history and our experience. This history shows you we know your industry and your unique challenges, we understand your needs, and we will always be here to help you.
You take great pride in maintaining the health of your livestock. We take great pride in helping you.
Freedom Buildings experts will work with you to build a unique fabric building solution. A solution that will:
Increase Livestock and Producer Safety
Increase Livestock Ventilation
Increase Livestock Light Exposure
Increase Your Feeding Efficiency
Increase Rate of Gain
Decrease Bedding Costs
Increase Herd Health
Better Climate in the summers and winters
Drier bedding
Ultimately, our goal is to improve the health of your livestock and make your life easier.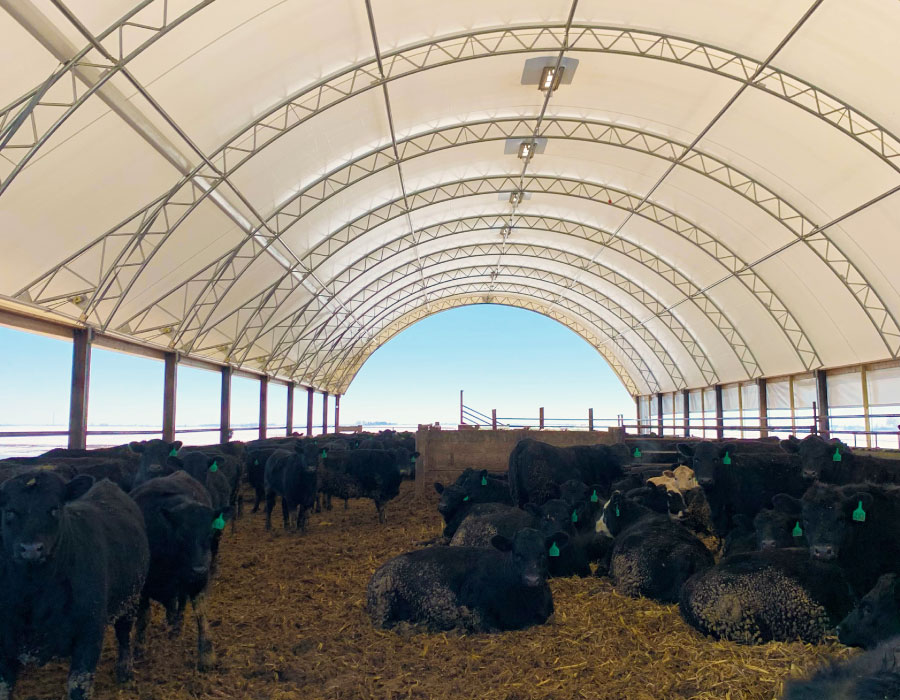 If you're in agriculture, you understand the immense number of things you need to store on a consistent basis. This storage can include:
Machine Storage
Fertilizer Storage
Grain Storage
Hay Storage
Straw Storage
Commodity Storage
Shops
We understand each storage situation is unique and our experts will work with you to tackle each of your agricultural storage requirements.
Fabric buildings are an incredibly efficient way to store your industrial equipment.
Additionally, fabric buildings provide the same value as a traditional building, such as being:
Weatherproof
Rust Resistant
Well Ventilated
Long Lasting
The biggest difference is that fabric buildings are safer because of the natural light inside without shadows during the daytime, lower maintenance cost, clear span structures with no interior columns, incredible interior clearances, and fast build times. What's not to love?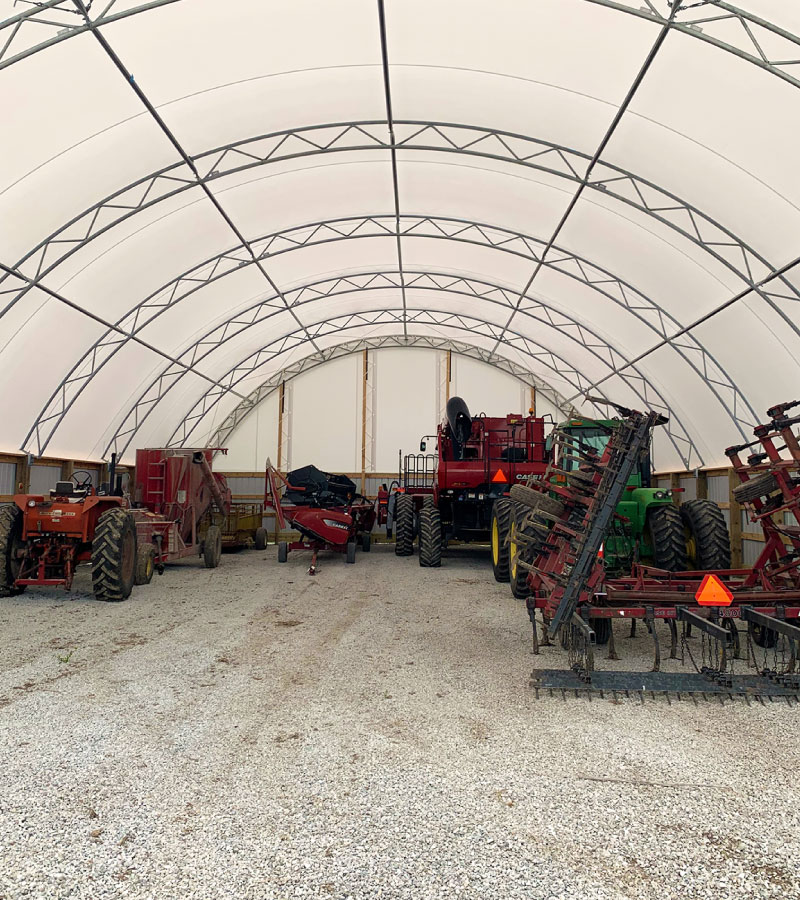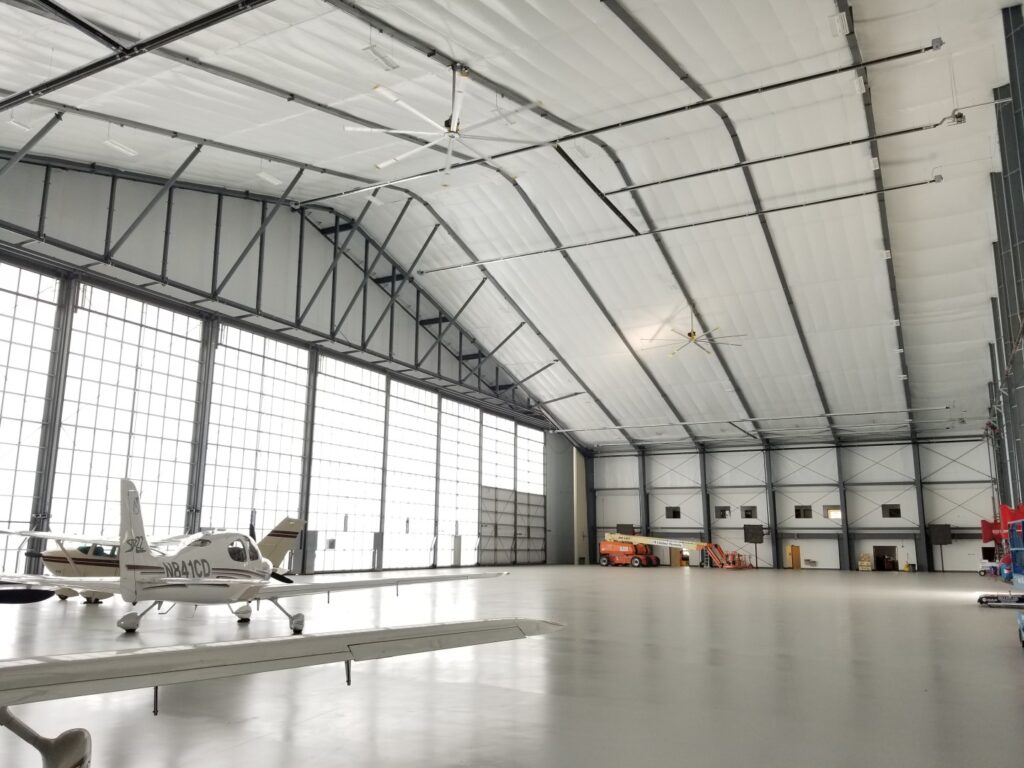 Fabric buildings are the perfect solution for a number of recreational activities and storage.
Fabric buildings can be used for just about anything including:
Airplane Hangars
Boat Storage
Riding Arenas
Sports Facilities
Fabric buildings are perfect for these recreational activities because they create tons of open space.
Whether you're looking for your own riding arena or you're hoping to store an airplane, our team of experts can help.
WHAT OUR CUSTOMERS SAY...
"I purchased a Hoop Building from Freedom Buildings in 2019. The folks are affable and easy to work with. The construction and quality hold up extremely well under adverse conditions, especially wind. I highly recommend these buildings for all kinds of weather conditions."
"We had three structures recovered, including one that is 62' X 140'. Freedom Buildings was our choice. The crew arrived on time and was courteous, efficient and hardworking. Everyone was wonderful to work with. We are very pleased with the structures."
"I am very satisfied with my Freedom hoop building put in about a year ago. It stood the test when Derecho wind hit last summer. Very well constructed. I would build one like it again."
YOUR FABRIC BUILDING EXPERT!
You have questions, we have answers.
Reach out to our team of experts to learn if fabric buildings are a perfect solution for your shelter and storage needs.
To contact our team of experts, you can either complete the form here or call our office at (319) 777-8093.