Freedom Buildings serves multiple industries. These industries include livestock, agriculture, industrial storage, and recreational buildings. 
We know the health of your animals is a top priority.
The good news is that Fabric Livestock Barns are naturally designed to improve the health of your livestock.
This is accomplished by the increased ventilation, dry bedding, air circulation, and natural lighting created by the shape, structure, and cover material only found in a fabric livestock building.
To make things better, fabric buildings are durable enough to protect your animals from outside elements, such as weather and predators, making fabric livestock barns the perfect environment for your livestock to thrive.
We pride ourselves on better rate of gains due to animal comfort.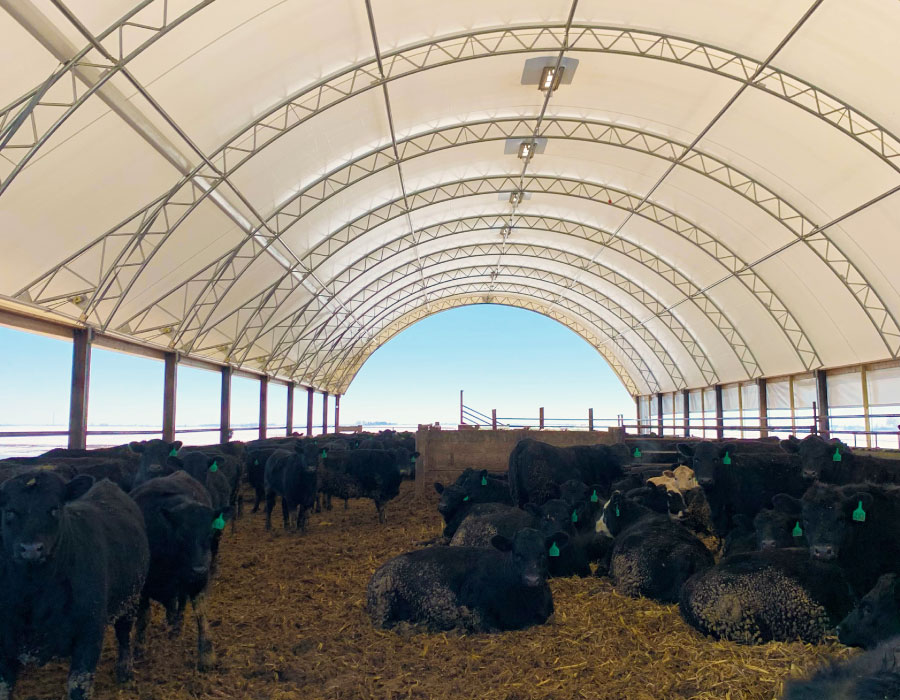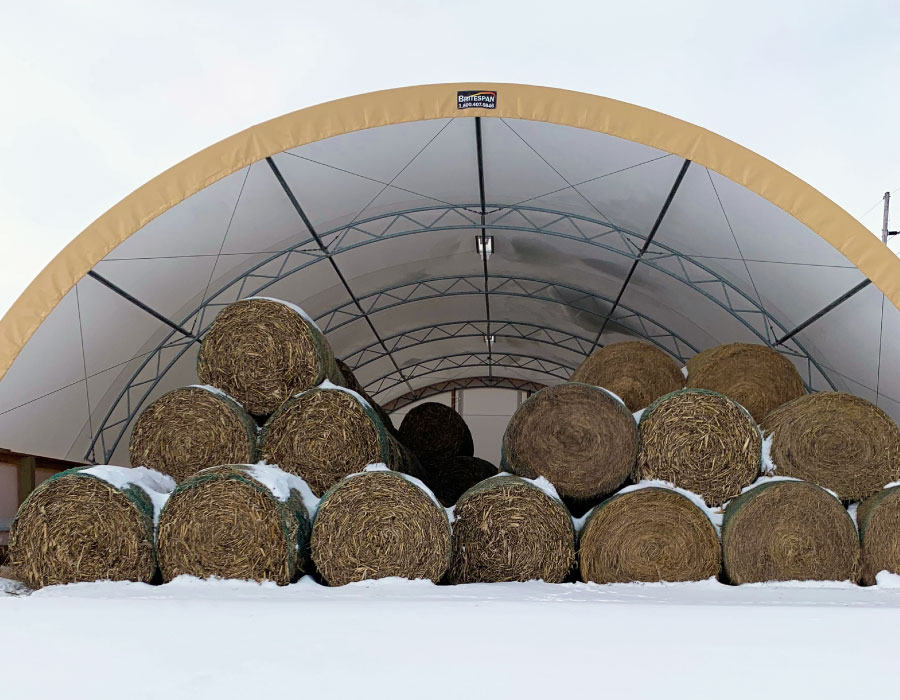 We understand your commodities and tools are extremely valuable to you and your company.
Which puts even more emphasis on those items being stored in a safe and reliable environment, one that is weatherproof.
Our fabric covered Ag buildings are designed to handle the most severe weather conditions, whether it be hail, high winds, snow, and more. Your fabric covered Ag building can withstand it all. 
Industrial Storage is unique in that it requires a large storage space, but equally as large entrances for moving equipment and materials.
These design requirements are perfectly suited for fabric buildings/hoop buildings.
In addition to the design of the building, fabric buildings come in a variety of different sizes and are completely weatherproof, meaning they are perfect for bulk storage, cold storage, or warehousing.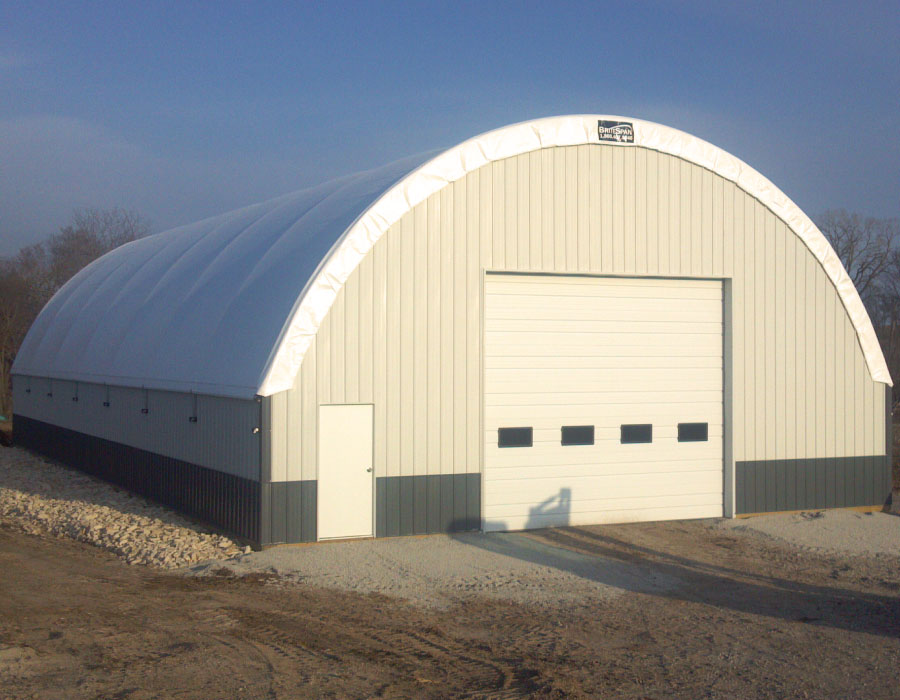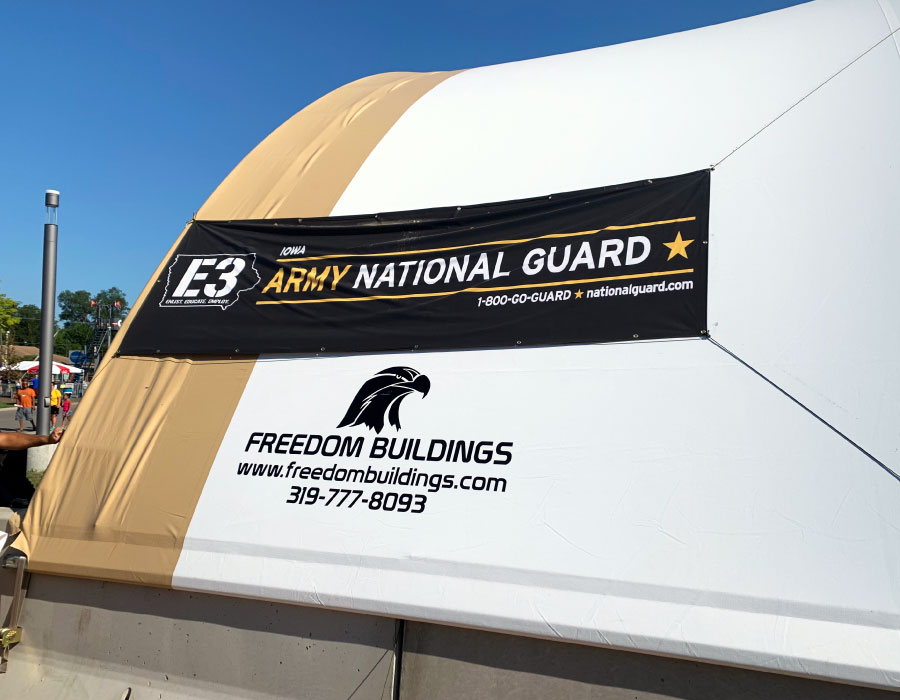 Our recreation buildings offer a safe and reliable environment even from the most severe weather conditions.
Additionally, our durable fabric covers allow for natural light throughout the day, which not only provides great lighting, but it cuts down on energy costs and improves safety. 
Last, but certainly not least, those same fabric covers worked great for absorbing noise. Which means you can cut down the amount of exterior noise that make it into your recreational space.
WHAT OUR CUSTOMERS SAY...
"I purchased a Hoop Building from Freedom Buildings in 2019. The folks are affable and easy to work with. The construction and quality hold up extremely well under adverse conditions, especially wind. I highly recommend these buildings for all kinds of weather conditions."
"Your crew finished today. They were pleasant and VERY efficient. They kept me informed and were a pleasure to work with. I would highly recommend them anytime. I do not say this lightly as I have over 40 employees and believe me it is hard to find good people."
"Tom and Freedom Buildings were great to work with. They kept us informed from the very beginning all the way to the end. The process was very simple, and we couldn't be happier with the quality of materials and the work performed."
You have questions, we have answers.
Our team of experts are here to answer any additional questions you may have about the industries that we serve. 
To contact our team of experts, you can either complete the form here or call our office at (319) 777-8093.