Whether it's a fabric building installation, a repair, or our maintenance program, we have the resources available to help you with all your fabric building needs.
Quality has been our drive and focus from the beginning. Pursuing this quality has led to us using the best installation standards and products available.
With over 3,000 fabric building installations, an excellent by-product is our level of experience providing unique fabric building solutions.
We believe working with us should be as easy as possible. We focus on transparent communication so you know exactly what will happen and when.
Fabric Buildings, also known as Hoop Buildings, are a more versatile, durable, and cost-effective option in comparison to traditional buildings.
Additionally, fabric buildings come in a variety of different shapes, sizes, and brands to not only meet your storage needs, but your budget too.
If you haven't used a fabric building before, we invite you to explore all of the incredible benefits of fabric buildings for your next storage solution.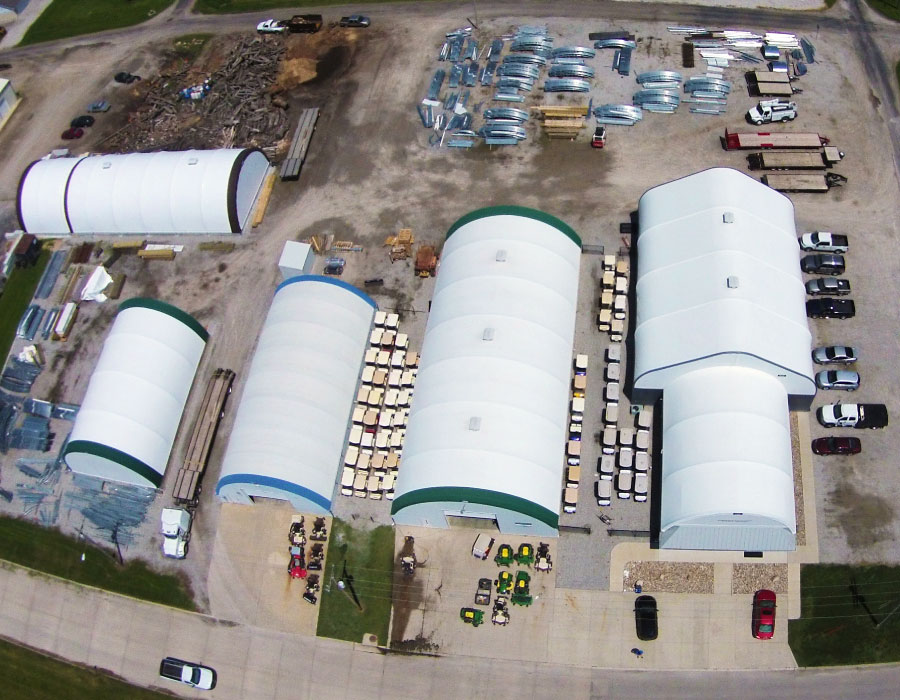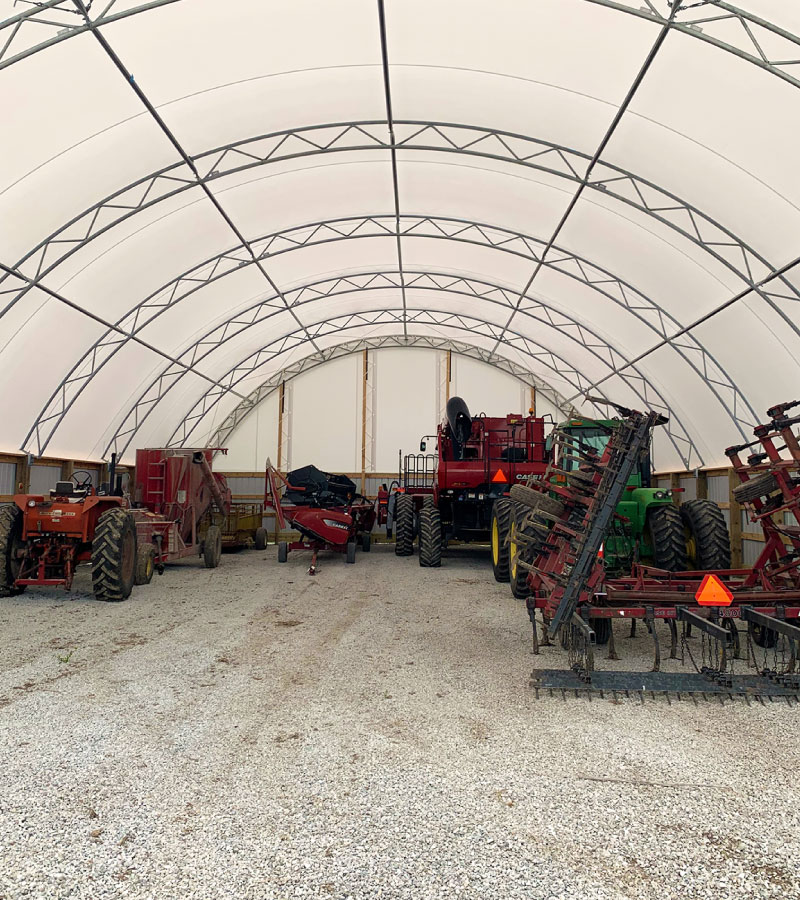 We understand mistakes can happen.
Whether it's the weather, a roque forklift, or an animal, we have the equipment and experience to repair minor damage.
These repairs do require an evaluation from our repair team experts. Based on the shape of the damage and the size, they will work to find a way to fix the damage without replacing the fabric cover.
In the event the damage cannot be repaired, our team will work with you to order and install a replacement cover as soon as possible.
WHAT OUR CUSTOMERS SAY...
"I purchased a Hoop Building from Freedom Buildings in 2019. The folks are affable and easy to work with. The construction and quality hold up extremely well under adverse conditions, especially wind. I highly recommend these buildings for all kinds of weather conditions."
"We had three structured recovered, including one that is 62' X 140'. Freedom Buildings was our choice. The crew arrived on time and was courteous, efficient and hardworking. Everyone was wonderful to work with. We are very pleased with the structures."
"I am very satisfied with my Freedom hoop building put in about a year ago. It stood the test when Derecho wind hit last summer. Very well constructed. I would build one like it again."
You have questions, we have answers.
Our team of experts are here to answer any additional questions you may have about our services.
To contact our team of experts, you can either complete the form here or call our office at (319) 777-8093.