FABRIC BUILDINGS | HOOP BUILDINGS
INDUSTRIAL STORAGE BUILDINGS
Whether you need to store industrial sized equipment or need to store a mountain of salt and sand, we have Industrial Storage Buildings to fit virtually any need.
Industrial Storage can require a vast amount of space. The great thing about a hoop building is that there are no internal beams, helping you maximize every inch of your storage building.
Not only do fabric buildings provide all of the same benefits of a traditional building at a fraction of the cost, but it can be constructed in a matter of days, not months.
Freedom Buildings specializes in building high quality fabric buildings that have a cover lifespan over 25 years. Meaning your industrial storage problems will be taken care of for years to come.
WHY CHOOSE A FABRIC BUILDING FOR INDUSTRIAL STORAGE?
Industrial Storage Buildings are unique in that they require a large storage space, but equally as large entrances for moving equipment and materials. These design requirements are perfectly suited for fabric buildings/hoop buildings. In addition to the design of the building, fabric buildings come in a variety of different sizes and are completely weatherproof, meaning they are perfect for bulk storage, cold storage, or warehousing. 
One of the primary advantages of a fabric building for industrial storage is that it offers a weatherproof environment with no internal beam structure and exceptional height clearances.
Which means you can store more items and material in one building, while knowing everything is going to stay dry.
Additionally, fabric buildings provide an incredible amount of natural light throughout the day. This is a huge benefit for those looking to cut down on their energy costs and improve on safety throughout the year.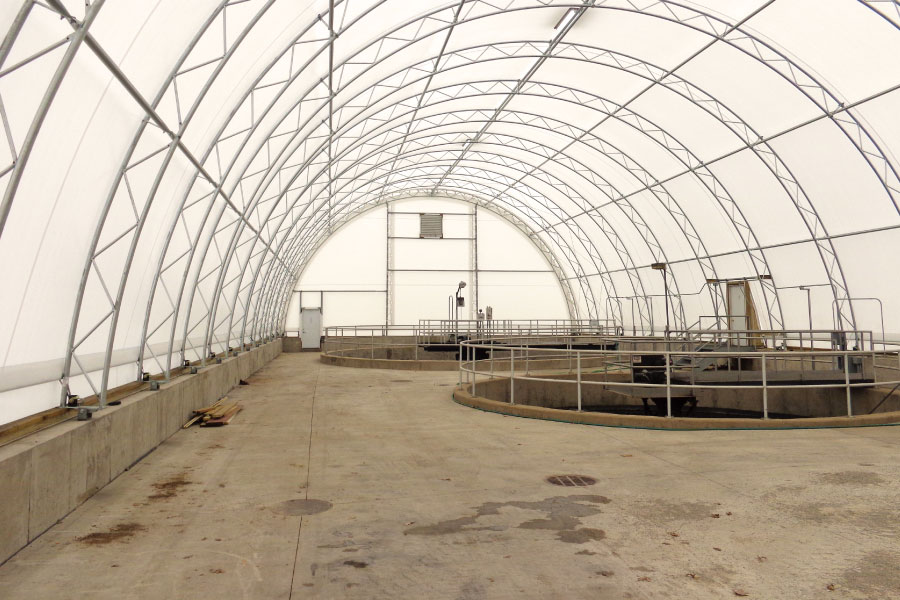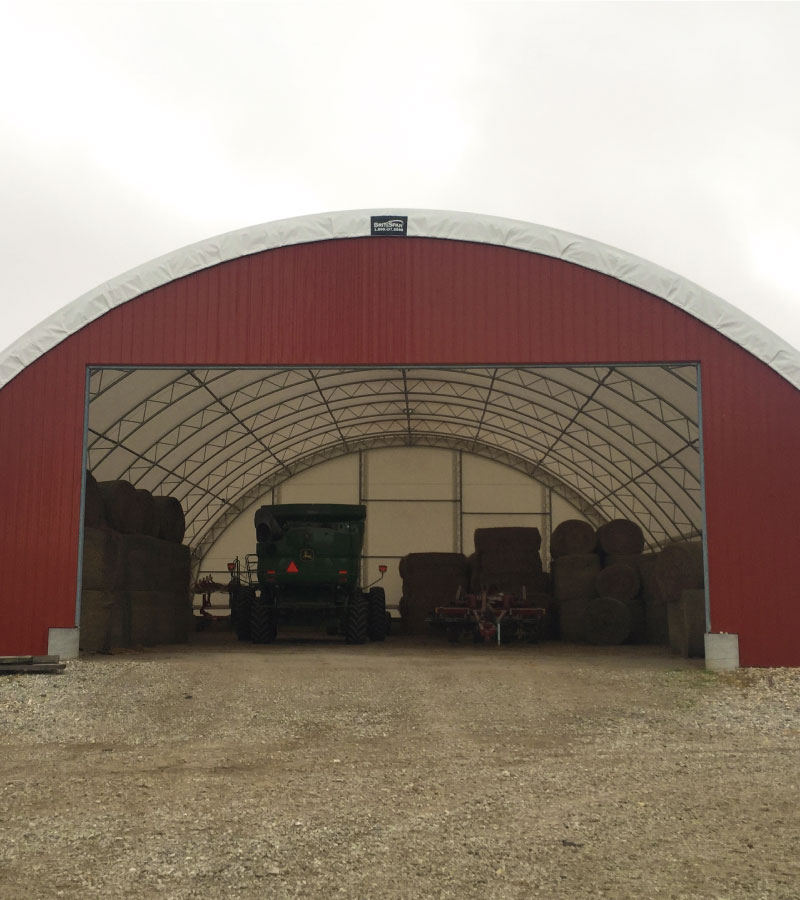 Freedom Buildings specializes in solving unique storage problems, and after 3,000 hoop building installations, we've gotten pretty good at it.
No matter what industry, our buildings are versatile and able to accommodate your unique challenges. In the industrial storage space, it's common for us to build:
Salt Storage Buildings
Sand Storage Buildings
Farm Equipment Storage Buildings
Cold Storage
Landscaping Material
Recycling Products
If there is anything else you are interested in storing, don't hesitate to reach out to us. Chances are high our buildings will provide a safe, reliable, and efficient place to store your items.
The cost of construction can be a huge deterrent for a lot of storage problems.
The great news about fabric buildings is that you can customize the entire building. Which means you have more flexibility around the price of the final product.
Additionally, due to the shape and design of each hoop building, there is little to no maintenance throughout the year.
Ultimately, this means you get a customized high-quality building, that requires little to no maintenance, is highly efficient, and fits within your budget. What's not to love?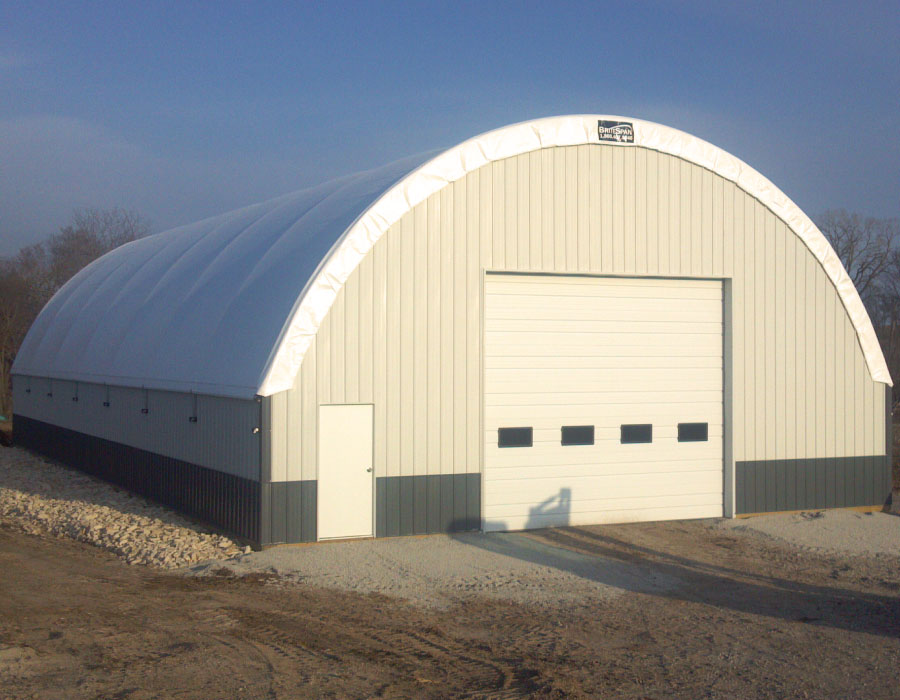 WHAT OUR CUSTOMERS SAY...
"Tom and Freedom Buildings were great to work with. They kept us informed from the very beginning all the way to the end. The process was very simple, and we couldn't be happier with the quality of materials and the work performed."
"We had three structured recovered, including one that is 62' X 140'. Freedom Buildings was our choice. The crew arrived on time and was courteous, efficient and hardworking. Everyone was wonderful to work with. We are very pleased with the structures."
"I am very satisfied with my Freedom hoop building put in about a year ago. It stood the test when Derecho wind hit last summer. Very well constructed. I would build one like it again."
INTERESTED IN YOUR OWN INDUSTRIAL STORAGE BUILDING?
You have questions, we have answers.
Our team of experts are here to answer any additional questions you may have about our industrial storage buildings.
To contact our team of experts, you can either complete the form here or call our office at (319) 777-8093.