FABRIC & HOOP STRUCTURES FOR
Our Recreation Buildings can provide a unique, fabric-covered space to fit a variety of needs.
Whether you need an airplane hangar or your own riding arena, we have dozens of options to help you build a customized space for your unique situation.
Not only are fabric buildings weatherproof, but they can also be climate controlled. This means they are perfect for indoor sports arenas or riding arenas.
Since our hoop buildings don't require interior beams or columns for support, you have an even larger space for storage or sports activities.
BENEFITS OF A FABRIC RECREATION BUILDING
Fabric buildings or hoop buildings are perfect for recreational activities and storage. Not only do they provide the space and height required for most recreational activities, but they are more affordable and require less maintenance than a traditional wood and steel structure. If that wasn't enough, they can be built in a fraction of the time.
Our recreation buildings offer a safe and reliable environment even from the most severe weather conditions.
Additionally, our durable fabric covers allow for natural light throughout the day, which not only provides great lighting, but it cuts down on energy costs and improves safety. Making it an even more affordable option.
Last, but certainly not least, those same fabric covers work great for absorbing noise. Which means you can cut down the amount of exterior noise that make it into your recreational space.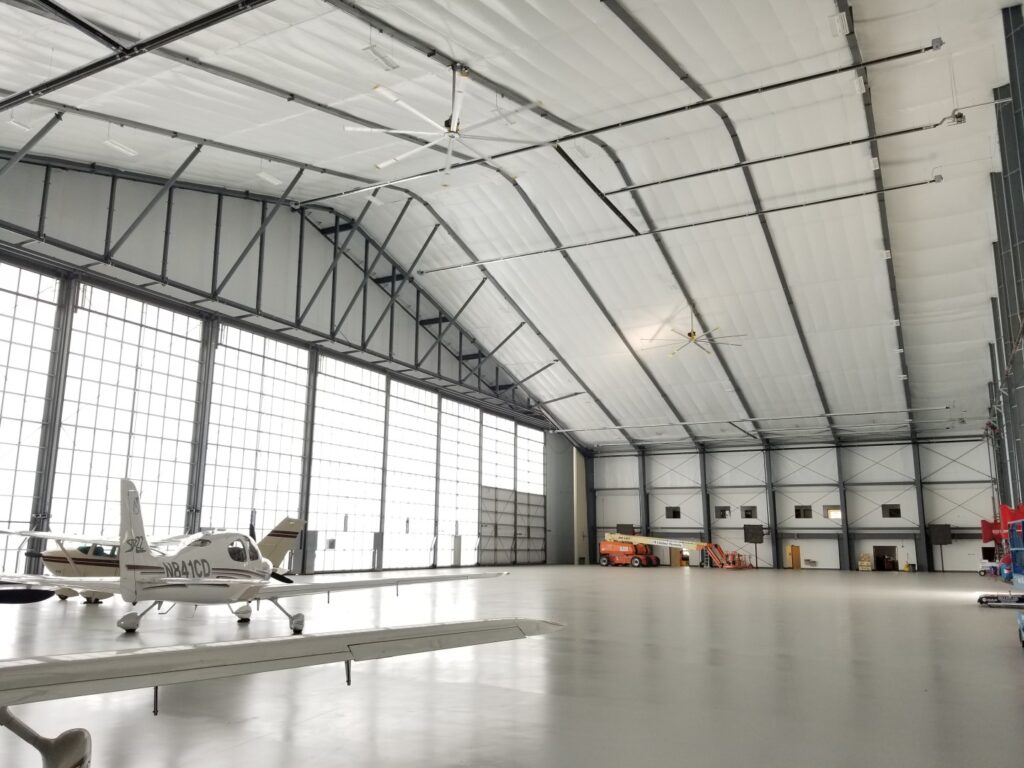 Freedom Buildings has installed hundreds of different recreational buildings across the United States.
No matter what your industry is or how unique the request, our buildings are versatile and able to accommodate your unique wants and needs.
Some Recreation Buildings we've built:
Indoor Sports Arena
Boat Storage
Airplane Storage
Riding Arenas
We love the opportunity to create custom recreation buildings. If you have a unique request, we invite you to speak with our team of experts to discuss all of the building options available to you.
With every building we build, we find it necessary to build it uniquely to solve your problems. 
Which means, we keep your wants and needs in mind every step of the way to ensure your building is exactly what you need.
Additionally, our team of experts will create a 3D model of your fabric covered building so you know exactly what features your building will have and how it will look on your property.
This means you'll know exactly how everything will look before anything is built.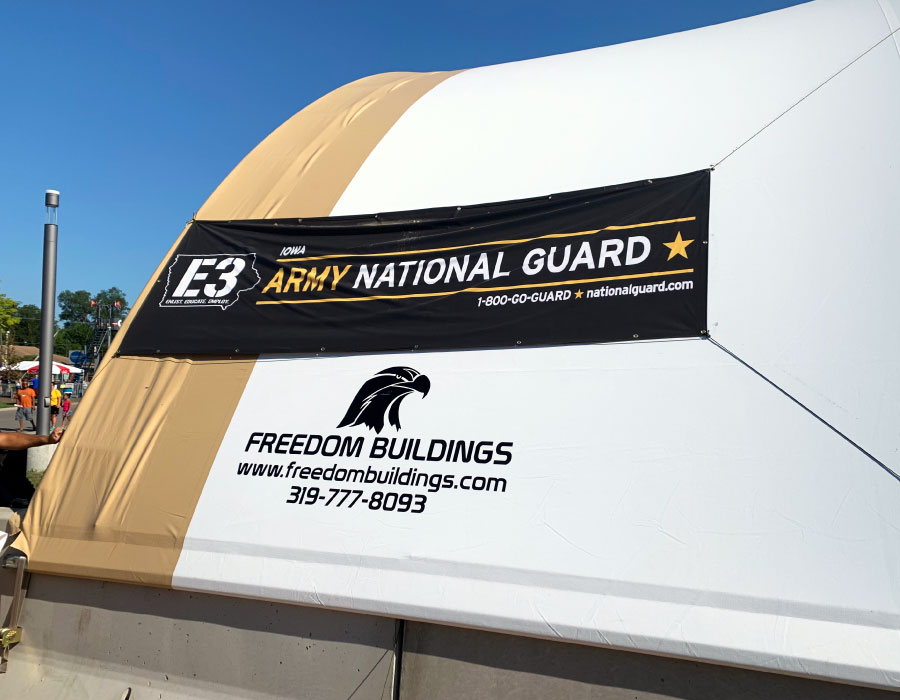 WHAT OUR CUSTOMERS SAY...
"They stuck to the budget and time schedule and my arena now attracts visitors and interested parties due to its unique and attractive design. Most importantly, the horses love the openness and totally shadow free design. Service has been excellent although rarely needed due to the durability and strength of the overall design. We could not be happier."
"I purchased a Hoop Building from Freedom Buildings in 2019. The folks are affable and easy to work with. The construction and quality hold up extremely well under adverse conditions, especially wind. I highly recommend these buildings for all kinds of weather conditions."
"I am very satisfied with my Freedom hoop building put in about a year ago. It stood the test when Derecho wind hit last summer. Very well constructed. I would build one like it again."
INTERESTED IN YOUR OWN RECREATION BUILDING?
You have questions, we have answers.
Our team of experts are here to answer any additional questions you have about our fabric covered recreation buildings.
To contact our team of experts, you can either complete the form here or call our office at (319) 777-8093.