FABRIC BUILDINGS | HOOP BUILDINGS
Keep your sheep healthy and protected with a fabric Sheep Barn from Freedom Buildings.
All our buildings provide reliable protection from mother nature. Which means your sheep and lambs are protected from the harshest weather all year round. 
Additionally, all our fabric buildings provide a safe and secure environment. These structures are designed to keep your flock safe from any potential predators.
Since you can customize so much of your hoop building, you have the ability to create a sheep barn that truly fits within your budget. Our experts are here to help you pick the best options.
WHY CHOOSE A FABRIC SHEEP BARN?
Our customizable fabric sheep barns are uniquely suited to provide protection from predators and severe weather, while providing numerous health benefits. Additionally, our clear-span buildings provide you with plenty of open space to configure your barn to fit your specific needs, which means we can customize it to your flock and your lambing season.
Our fabric sheep barns provide natural light and ventilation that helps to keep your herd happy and healthy. By providing plenty of ventilation, fabric barns cut down on moisture that can result in harmful bacteria and illness.
The health benefits of a fabric dairy barn include:
Natural light
All our covers provide a healthy amount of natural light while providing UV protection to your flock.
Ventilation
Fabric buildings are designed to circulate air in both sides and out the peak to remove moisture and keep bedding dry.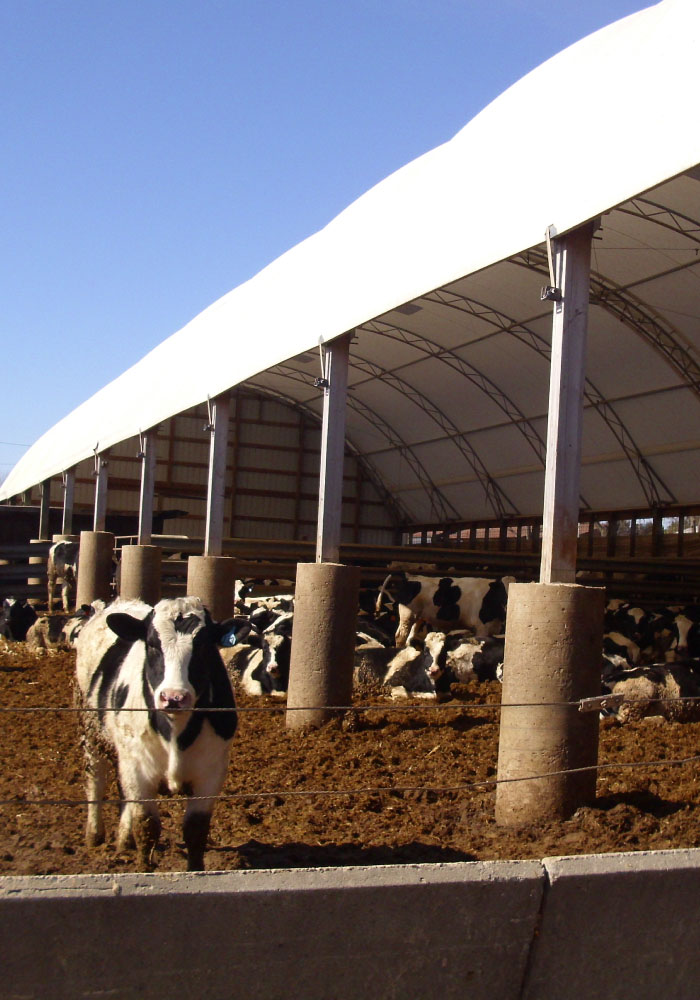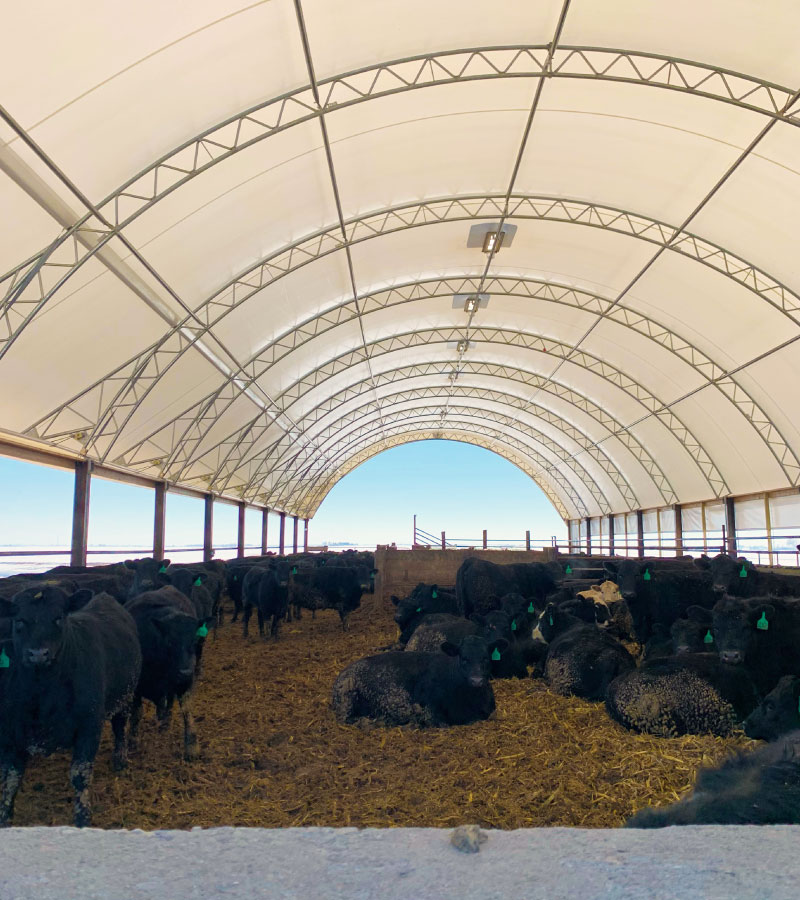 Our fabric sheep barns are built with top-of-the-line materials to ensure that they are durable and cost effective. Our buildings are also easy to maintain which can cut down on your maintenance costs.
We know some locations only need a simple structure to use as shelter, while other may need a structured living space.
We will work with you to determine what will be best for you and your flock. Based on our discussions, we'll develop something truly unique to you, your situation, and your budget.
We understand that your needs are unique, and we want to help you create the perfect space for your sheep. We also understand that needs can change over time. Our buildings are completely customizable and can also be changed to accommodate your farm's needs.
Our customizations include:
Sizing
Building Profile
Expansions
Cover Material
Foundation Options
Interior Items
Working Facilities
Manure Storage
Our team can also create a 3D model of your barn so you can see exactly what it will look like before you buy. Contact our expert team to get started today.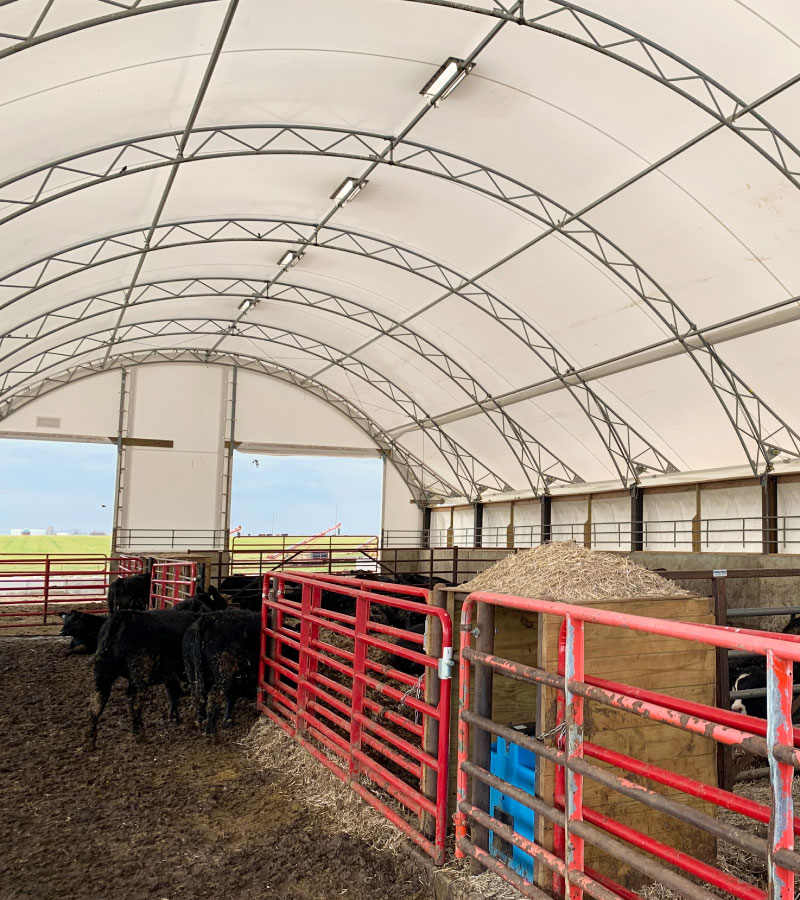 WHAT OUR CUSTOMERS SAY...
"Our hoop barn has been a life saver. We used this structure essentially all year round. We calve in the early spring and it helps eliminate the struggles of mud, snow, and severe winds we experience in Iowa. We also work all our cattle in our working facility inside the hoop. This has made our life easier and safer because it's dry and well lit. We simply wouldn't be able to run as many cows without this building."
"I purchased a Hoop Building from Freedom Buildings in 2019. The folks are affable and easy to work with. The construction and quality hold up extremely well under adverse conditions, especially wind. I highly recommend these buildings for all kinds of weather conditions."
"We had three structured recovered, including one that is 62' X 140'. Freedom Buildings was our choice. The crew arrived on time and was courteous, efficient and hardworking. Everyone was wonderful to work with. We are very pleased with the structures."
INTERESTED IN YOUR OWN SHEEP BARN?
You have questions, we have answers.
Our team of experts are here to answer any additional questions you may have about our livestock barns options.
To contact our team of experts, you can either complete the form here or call our office at (319) 777-8093.