Freedom Buildings has specialized in hoop barn construction for over 30 years. For all your unique building requirements, we have the expertise and experience to get it done.
High Quality Installation
We are proud to have constructed over 3,000 hoop barns. This history has uniquely positioned us to know what building size, structure, and brand will fit your unique needs. 
We understand your hoop barn must be functional and aesthetically pleasing. With every hoop barn installation, we'll build a digital 3D model, so you know exactly what it'll look like on your property.
Freedom Buildings has several crews for hoop barn construction, repairs, and maintenance. This means we can help you with any hoop barn issue you may be experiencing. 
High-Quality Hoop Barn Construction in Iowa
Even if you know you want a hoop building, it can be difficult to navigate all the options. Not only are there multiple hoop building brands, but there are also dozens of building profiles, and even more widths and lengths. Don't worry, our team of experts are here to help you. Whether you want a small storage shed or a full sized riding arena, we are here to help you find the perfect hoop building, one that's efficient, attractive, and affordable.
Given our experience in the industry, we've had the incredible opportunity to test multiple hoop barn products and structures.
This experience has led to our team working with only the best fabric building companies in the industry.
This gives you the guarantee of knowing Freedom Buildings has the flexibility to provide you multiple hoop building options to help you find the perfect building.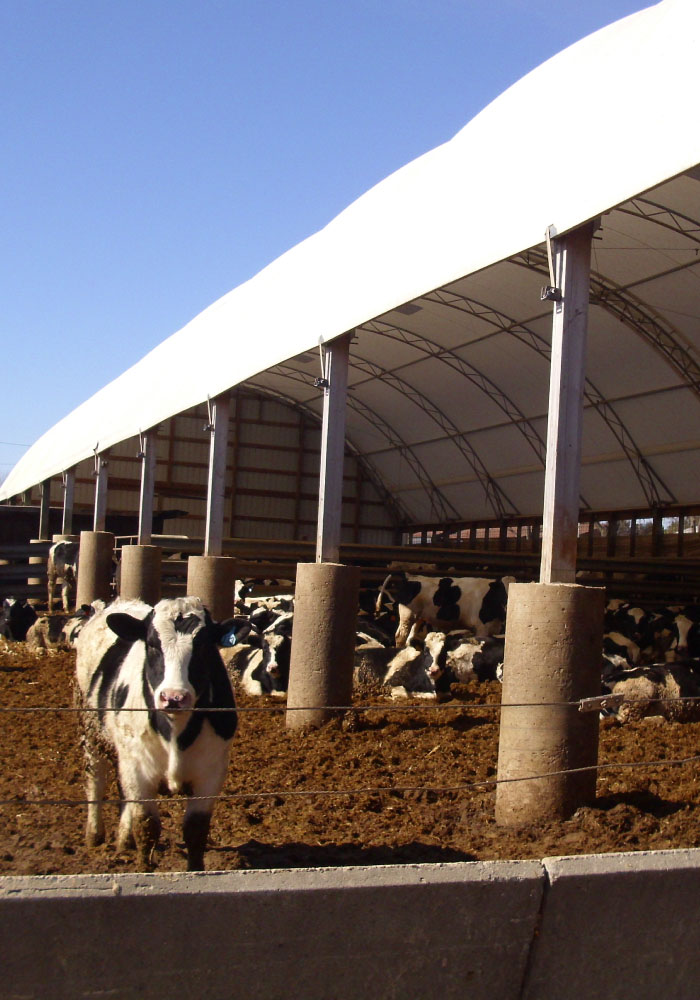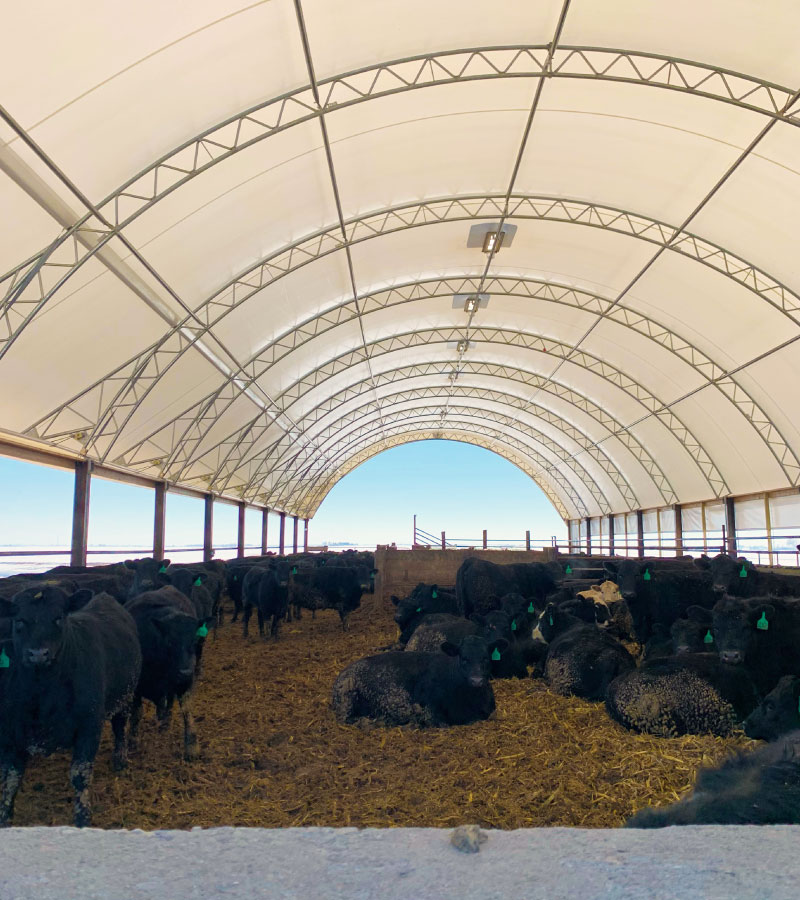 Multiple Building Profiles
One of the biggest benefits of a Hoop Barn is that there are multiple building profiles for different situations.
Each of these building profiles include a clear-span structure, which means there are no internal beams. Additionally, each of these structures can be fully customized to meet your specific requirements.
However, it's important to note some building profiles are better suited to solve specific problems. That's why it's necessary to work with a team of experts to help you find the right one.
In addition to the multiple building profiles, there are dozens of customizations available for hoop buildings.
These customizations can include a lot of little things, but the main items are:
Multiple Size Options
Foundation Types
Cover (Material & Color)
End Walls (Material & Color)
Interior (Material & Layout)
Due to our family business, we can provide you with all the interior items for your hoop building. This means we can provide a true turn-key experience from beginning to end.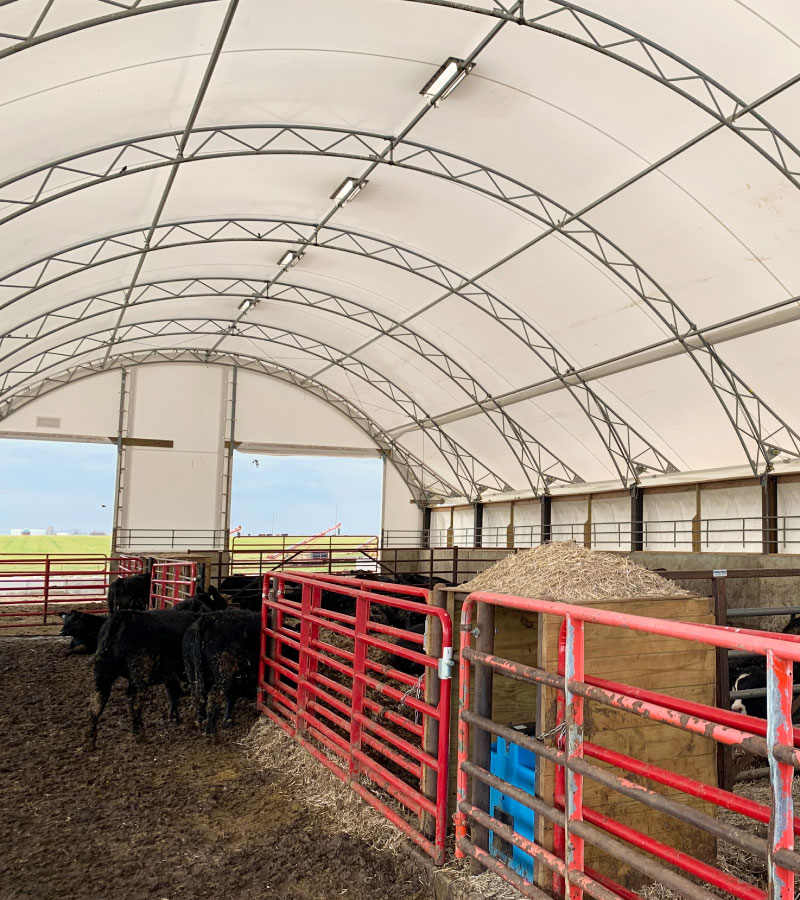 WHAT OUR CUSTOMERS SAY...
"Our hoop barn has been a life saver. We used this structure essentially all year round. We calve in the early spring and it helps eliminate the struggles of mud, snow, and severe winds we experience in Iowa. We also work all our cattle in our working facility inside the hoop. This has made our life easier and safer because it's dry and well lit. We simply wouldn't be able to run as many cows without this building."
"I purchased a Hoop Building from Freedom Buildings in 2019. The folks are affable and easy to work with. The construction and quality hold up extremely well under adverse conditions, especially wind. I highly recommend these buildings for all kinds of weather conditions."
"I am very satisfied with my Freedom hoop building put in about a year ago. It stood the test when Derecho wind hit last summer. Very well constructed. I would build one like it again."
INTERESTED IN YOUR OWN HOOP BARN?
You have questions, we have answers.
Our team of experts are here to answer any additional questions you may have about our hoop barns.
To contact our team of experts, you can either complete the form here or call our office at (319) 777-8093.