FABRIC BUILDINGS | HOOP BUILDINGS
Cut down on loss of product while keeping your sand protected with a sand storage building from Freedom Buildings.
At Freedom Buildings, we work hard to offer you the best customer service experience. Our team is dedicated to helping you create the perfect fabric sand storage building for your business.
With our buildings, you can customize the foundation, length, width, profile, and equipment layout to best fit YOUR needs. We can also create a 3D model of your space before we start construction.
Fabric sand storage buildings are designed to withstand any weather conditions and maintain a comfortable environment inside. Our buildings provide natural light during the days which can help cut down on energy costs.
WHY CHOOSE A FABRIC BUILDING FOR SAND STORAGE?
At Freedom Buildings, we know that your product is a huge part of your business and your profitability. When left unprotected, sand can experience up to 20% loss from elements like wind and water runoff. Our fabric sand storage buildings keep your sand dry and protected from the elements while also providing other benefits like low maintenance costs, durability, and energy efficiency.
PROTECTION FROM THE ELEMENTS
Freedom Building's fabric sand storage buildings are designed to provide excellent ventilation and weather protection to keep your sand dry and protected from water runoff.
Here are just a few of the main benefits of a fabric sand storage building:
Protection from Rain
Protection from Wind
Protection from Moisture
Protection from Wildlife
In other words, you don't have to worry about losing any sand from harsh weather conditions, regardless of the season.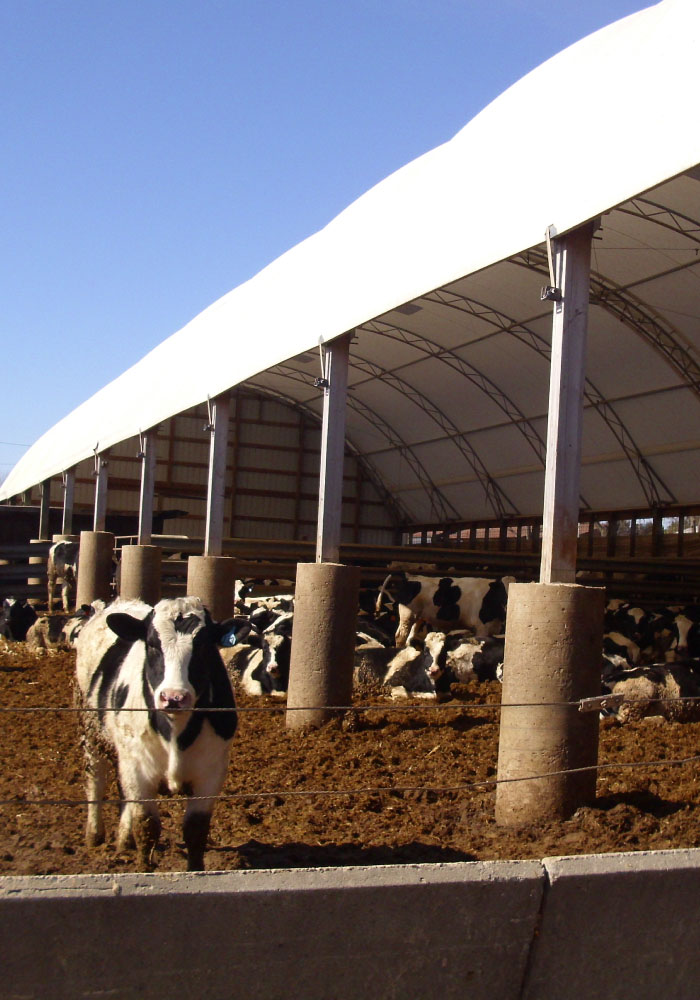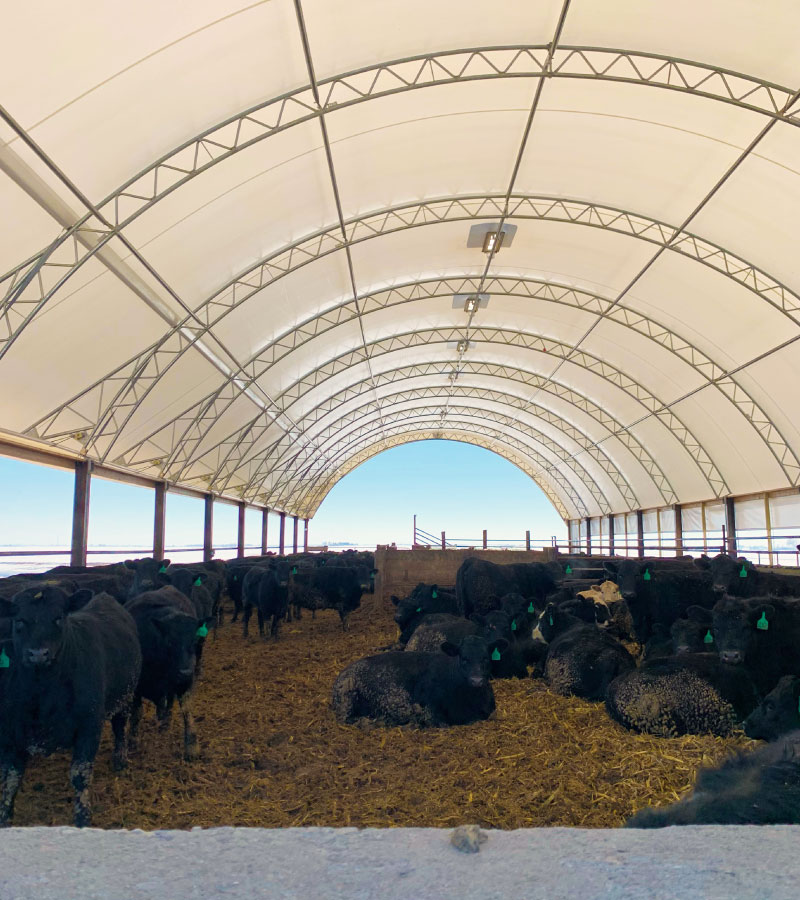 Our fabric sand storage buildings are built using no interior columns. This provides plenty of open clear span space for you to store mass quantities of sand and other materials.
Additionally, this space also allows for easy access to your product. Our entry points are large enough to accommodate any equipment that you would use to load or unload your sand.
Also, the clear span space allows for easy maneuvering of sand and equipment around the building. In other words, fabric buildings are the perfect building to increase your efficiency and lower your stress.
At Freedom Buildings, we use high-quality materials for each of our fabric sand storage buildings.
These high-quality materials include hot dip galvanized steel. This means we treat all the metal used in construction with a hot dip galvanized mixture that protects the metal from corrosion.
This ensures the structural integrity of your building and protects your investment for decades to come.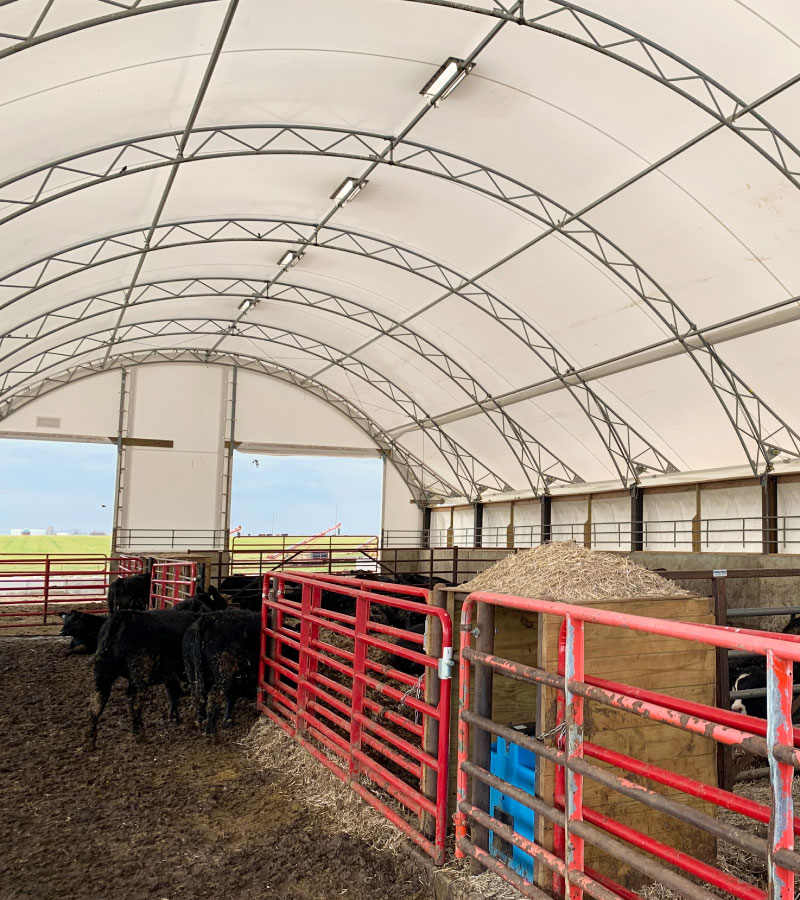 WHAT OUR CUSTOMERS SAY...
"Tom and Freedom Buildings were great to work with. They kept us informed from the very beginning all the way to the end. The process was very simple, and we couldn't be happier with the quality of materials and the work performed."
"We had three structured recovered, including one that is 62' X 140'. Freedom Buildings was our choice. The crew arrived on time and was courteous, efficient and hardworking. Everyone was wonderful to work with. We are very pleased with the structures."
"I am very satisfied with my Freedom hoop building put in about a year ago. It stood the test when Derecho wind hit last summer. Very well constructed. I would build one like it again."
INTERESTED IN YOUR OWN FABRIC BUILDING FOR SAND STORAGE?
You have questions, we have answers.
Our team of experts are here to answer any additional questions you may have about our livestock barns options.
To contact our team of experts, you can either complete the form here or call our office at (319) 777-8093.