FABRIC BUILDINGS | HOOP BUILDINGS
Our fabric Pig Buildings keep your animals safe and healthy while increasing overall productivity.
Freedom Buildings is your one-stop-shop for everything your pig barn needs. Not only can we customize the building itself, but we can also customize the interior, such as fencing, pen layouts, walls, doors, feeding troughs, and more. 
With our confinement experts, you have the options to customize the foundation, length, width, profile, and interior layout to best fit YOUR needs. There are many variables in designing a turn-key facility and we make sure that you get the perfect pig building.
Our fabric pig buildings not only provide a healthy environment for your animals but also for your workforce. By providing natural light and ventilation, we help to keep your workers comfortable during any season and increase their overall productivity.
WHY CHOOSE A FABRIC PIG BUILDING?
Fabric pig buildings are specially designed to keep your pigs protected and healthy. One of the factors to help ensure your pigs safety is security. Pigs are notorious escape artists. To help solve this problem, we build customized pens that keep your pigs secure and ensure that no pig can escape.
Fabric pig buildings offer a great interior environment for your animals. We understand that the health of your pigs is directly tied to your profits.
Here are a few of the main health benefits of a fabric building:
Natural light
Ventilation
Safe from the elements
Safe from predators
If you're interested in learning more about the health benefits of fabric buildings, please speak to one of our professionals today.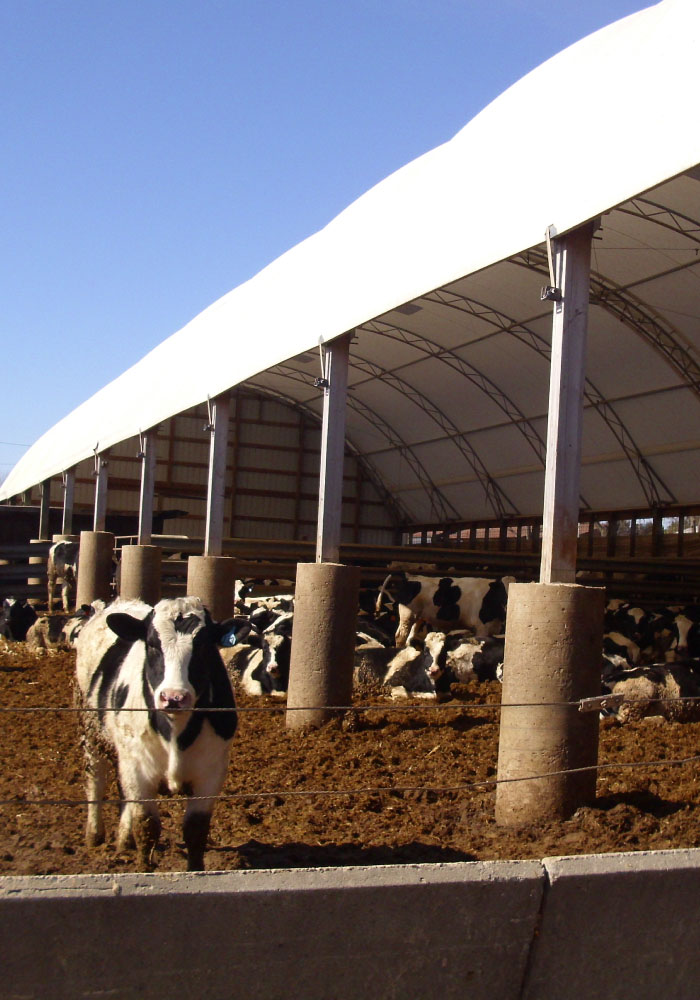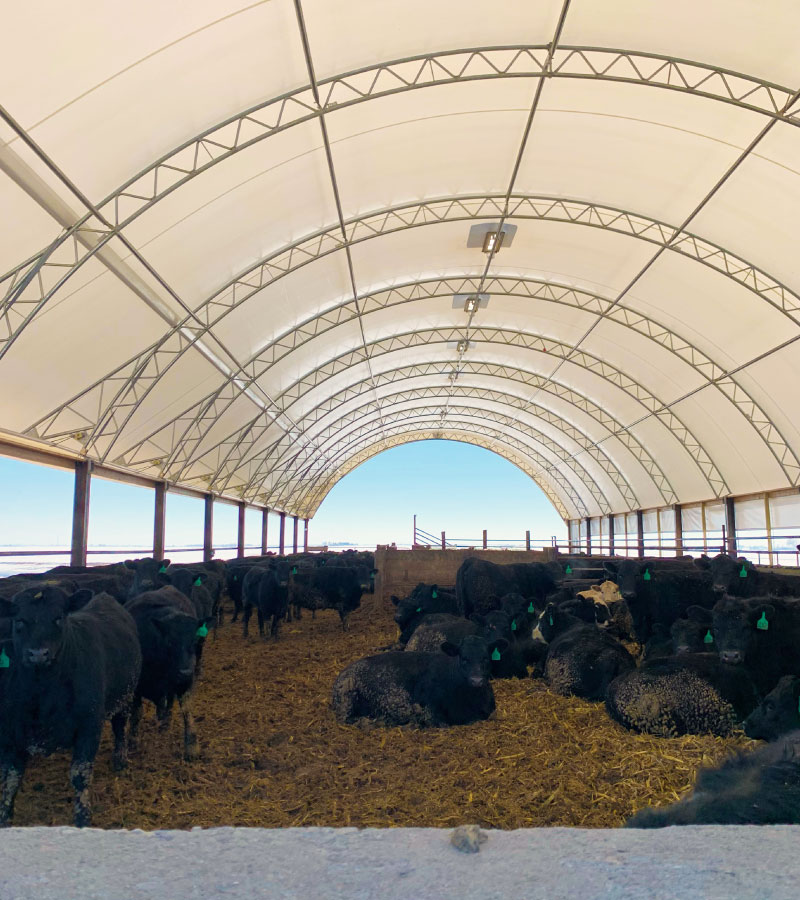 It's important to us that you get all the elements you need in your pig building within your desired budget amount.
The good news is that fabric buildings offer plenty of options and customizations, so you can create the perfect barn for your farm without breaking your budget.   
Once we've selected your desired pig building options, our team will create a 3D model of your barn so you can see exactly what your new building will look like before we start construction.  
Our durable fabric buildings offer protection from the elements and stand up to the harshest weather conditions.
In other words, fabric buildings keep your animals dryer, cleaner, and healthier than traditional wood and steel buildings.
Our fabric pig buildings are designed to maintain a constant environment inside no matter the weather outside.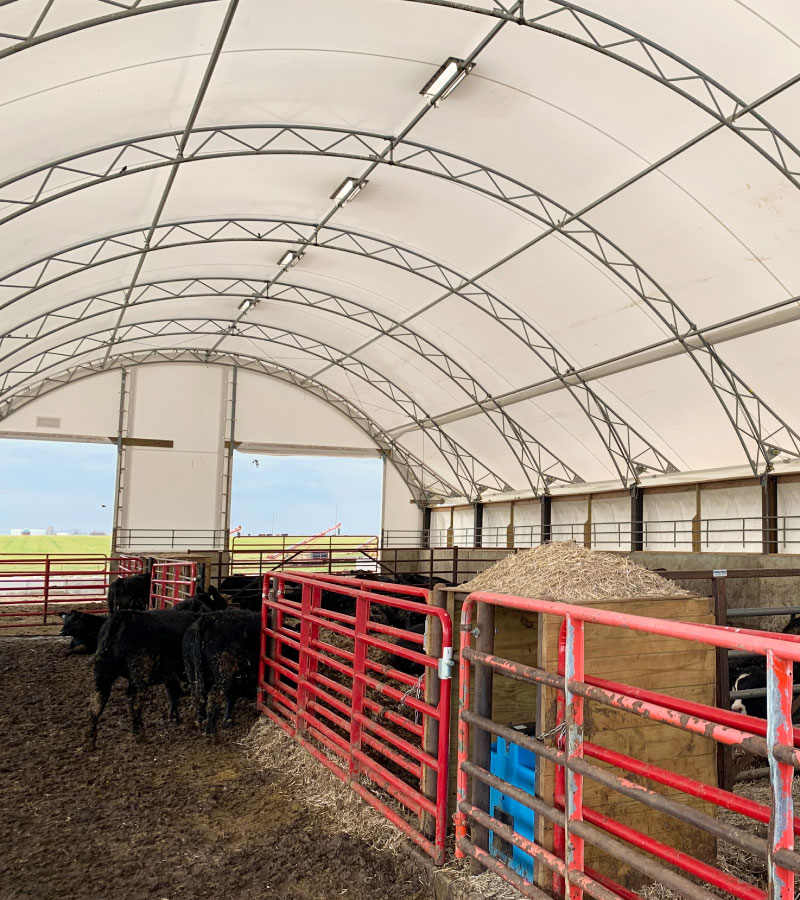 WHAT OUR CUSTOMERS SAY...
"Our hoop barn has been a life saver. We used this structure essentially all year round. We calve in the early spring and it helps eliminate the struggles of mud, snow, and severe winds we experience in Iowa. We also work all our cattle in our working facility inside the hoop. This has made our life easier and safer because it's dry and well lit. We simply wouldn't be able to run as many cows without this building."
"I purchased a Hoop Building from Freedom Buildings in 2019. The folks are affable and easy to work with. The construction and quality hold up extremely well under adverse conditions, especially wind. I highly recommend these buildings for all kinds of weather conditions."
"Several years ago we contacted Freidman (Now Freedom) because we were very interested in their canvas style arena canopies! They created a beautiful custom design, but also took responsibility for 100% of the management of the construction due to my frequent travel. They stuck to the budget and time schedule and my arena now attracts visitors and interested parties due to its unique and attractive design. Most importantly, the horses love the openness and totally shadow free design. Service has been excellent although rarely needed due to the durability and strength of the overall design. We could not be happier."
INTERESTED IN YOUR OWN PIG BUILDING?
You have questions, we have answers.
Our team of experts are here to answer any additional questions you may have about our livestock barns options.
To contact our team of experts, you can either complete the form here or call our office at (319) 777-8093.