FABRIC BUILDINGS | HOOP BUILDINGS
Fabric Machinery Storage Buildings offer flexibility and versatility while also providing a safe and protected space to store your machines.
We know how important this purchase is and love working with you, so you get the perfect building for your storage needs. We also provide a 3D model of your building so you can see the perfect building before construction begins.
Every storage need is different, so we offer a variety of building customizations. You can customize the foundation, length, width, profile, and interior equipment layout of your building to perfectly fit your needs. 
By providing plenty of natural light and ventilation, you save money on energy costs. Our buildings are designed to be cool in the warmer months and warm in the colder months so that your materials and workforce are comfortable all year round.
WHY CHOOSE A FABRIC BUILDING FOR MACHINERY STORAGE?
Freedom Buildings is committed to providing you with a versatile and safe storage facility for your machines. Our buildings provide a clear span space to maximize space and provide storage for a variety of different types of machinery.
Fabric machinery storage buildings offer a clear span space for storage. This means that there are no interior columns used for support, which provides a large and open space to accommodate any storage need.
We can help you store a variety of machinery. Here are a few examples of machinery that will fit in our fabric storage buildings:
Tractors
Combines
Planters
Cultivators
Semis
Forklifts
Trucks
Cranes
Bulldozers
Graders
And so much more
Don't see your machinery listed above? No problem. We can help you plan the perfect storage place for any machinery. Contact our expert team today!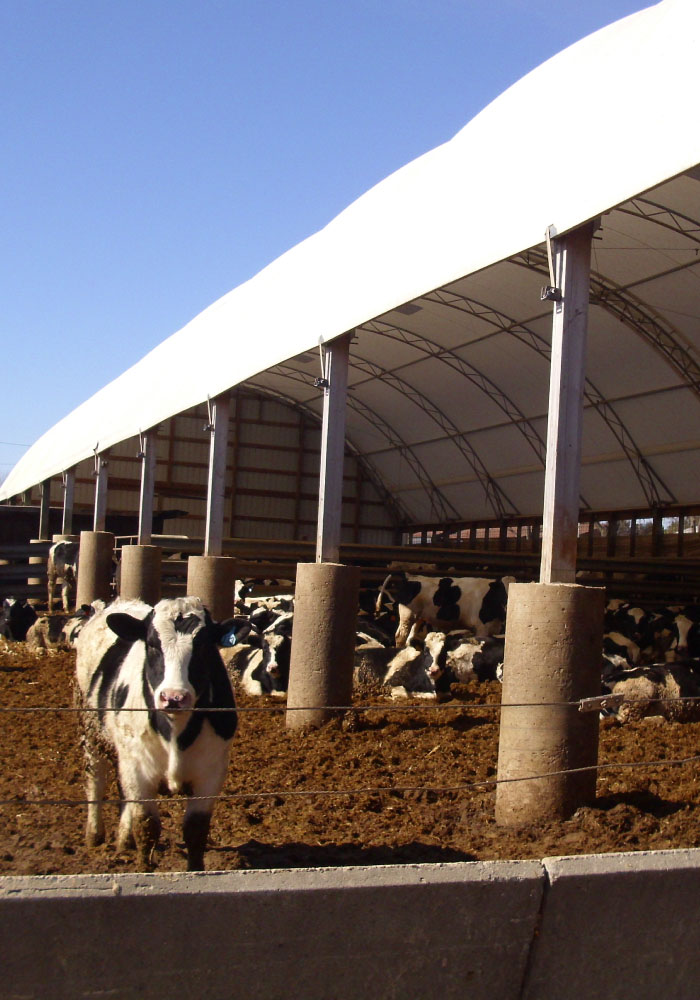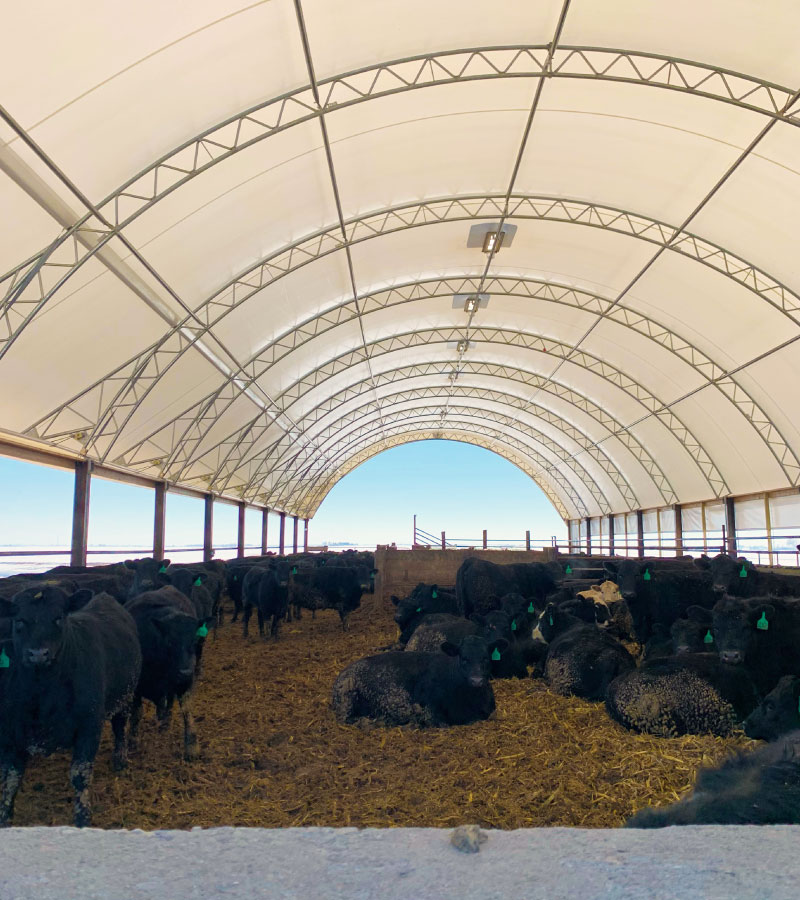 Our buildings are built to be versatile and able to expand to accommodate your needs.
We realize that your storage needs may change over time, so our team can help you design a building that can grow with you. We also can help you design a building that can hold a variety of different machinery.
Our buildings are built to be spacious and provide maximum storage space for your equipment. We also have entry points to the building that are large enough to accommodate even the biggest machinery.
To ensure that our buildings can last for years to come, we use the best quality materials during construction. Our materials are not only durable but also easy to maintain and cost effective.
Our machinery storage buildings are covered using a highly durable fabric that is tear resistant and built to withstand the harshest weather conditions. The fabric is specially designed to let natural light in while blocking out harmful UV rays.
To help eliminate corrosion, our metal structures are covered in a hot dip galvanized mixture. This keeps our materials protected while ensuring structural integrity.
We want to make sure that your machinery storage building is built to last.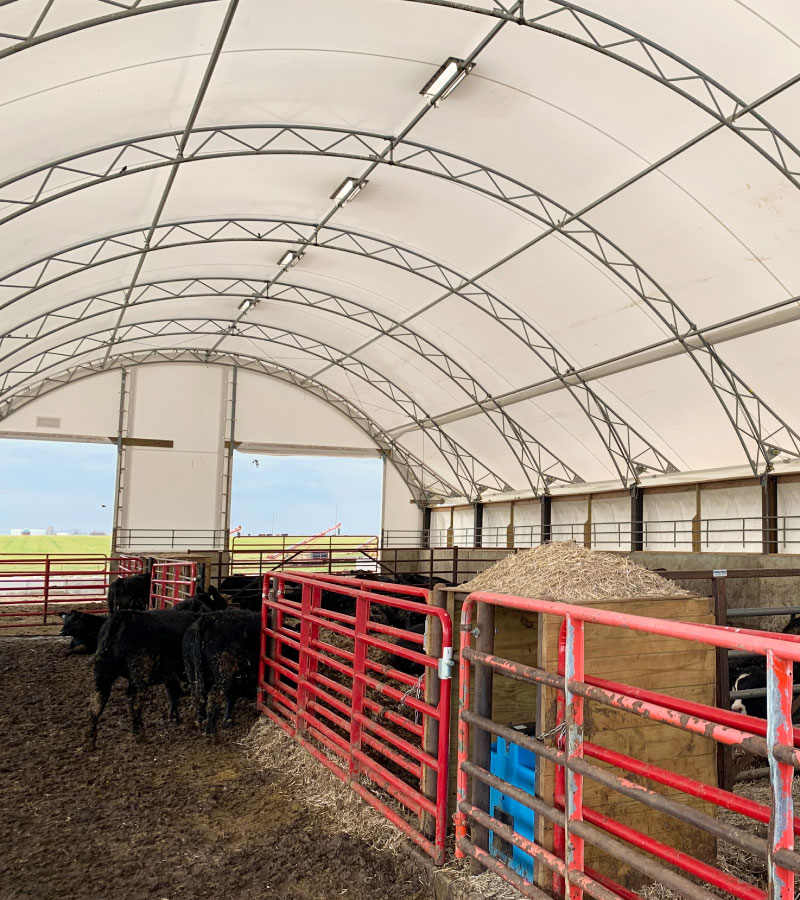 WHAT OUR CUSTOMERS SAY...
"I am very satisfied with my Freedom hoop building put in about a year ago. It stood the test when Derecho wind hit last summer. Very well constructed. I would build one like it again."
"We had three structured recovered, including one that is 62' X 140'. Freedom Buildings was our choice. The crew arrived on time and was courteous, efficient and hardworking. Everyone was wonderful to work with. We are very pleased with the structures."
"Tom and Freedom Buildings were great to work with. They kept us informed from the very beginning all the way to the end. The process was very simple, and we couldn't be happier with the quality of materials and the work performed."
INTERESTED IN YOUR OWN FABRIC BUILDING FOR MACHINERY STROAGE?
You have questions, we have answers.
Our team of experts are here to answer any additional questions you may have about our livestock barns options.
To contact our team of experts, you can either complete the form here or call our office at (319) 777-8093.