FABRIC BUILDINGS | HOOP BUILDINGS
At Freedom Buildings, we construct high-quality Indoor Sports Buildings that are climate controlled and able to hold a variety of sports.
Freedom Buildings is your one stop shop for everything your indoor sports building needs. Not only do we customize the exterior of your building, but we also map out the interior.  
Our indoor sports buildings require no internal beams or columns. This means you can enjoy a customized indoor sports building without any interior obstructions.
Our team enjoys working with customers to help them create the perfect indoor sports space. We want to make this process as stress-free as possible while staying within your budget.
WHY CHOOSE A FABRIC BUILDING FOR INDOOR SPORTS?
Our fabric indoor sports buildings are the perfect environment to play and practice. We can offer an open space with excellent ventilation and climate control. Our buildings also offer great sound quality and easy to customize to for your specific sport.
Fabric buildings are the perfect indoor environment for sports. One of the features that make our buildings so perfect is the lack of interior support columns throughout our buildings. This provides you with a clear span space for any activity. It also provides your spectators with an unobstructed view of the action.
Our buildings can also be customized to have high ceilings and high walls for things like exit doors. We can create a customized open space that can meet any dimensions that your sport requires.
Contact our professional team today about what a clear span space can do for your indoor sports building.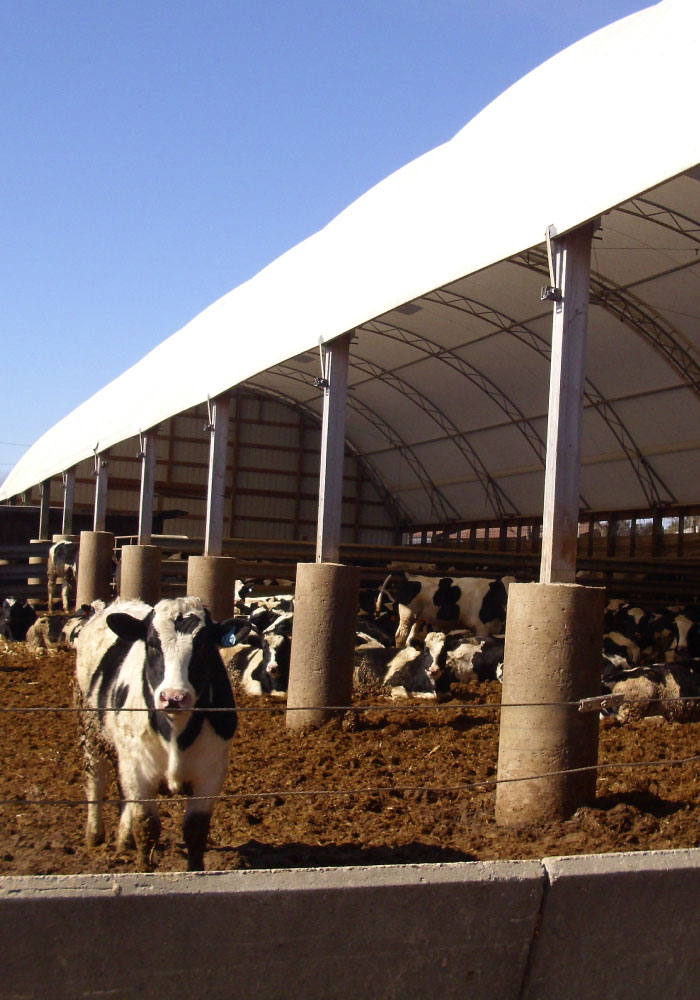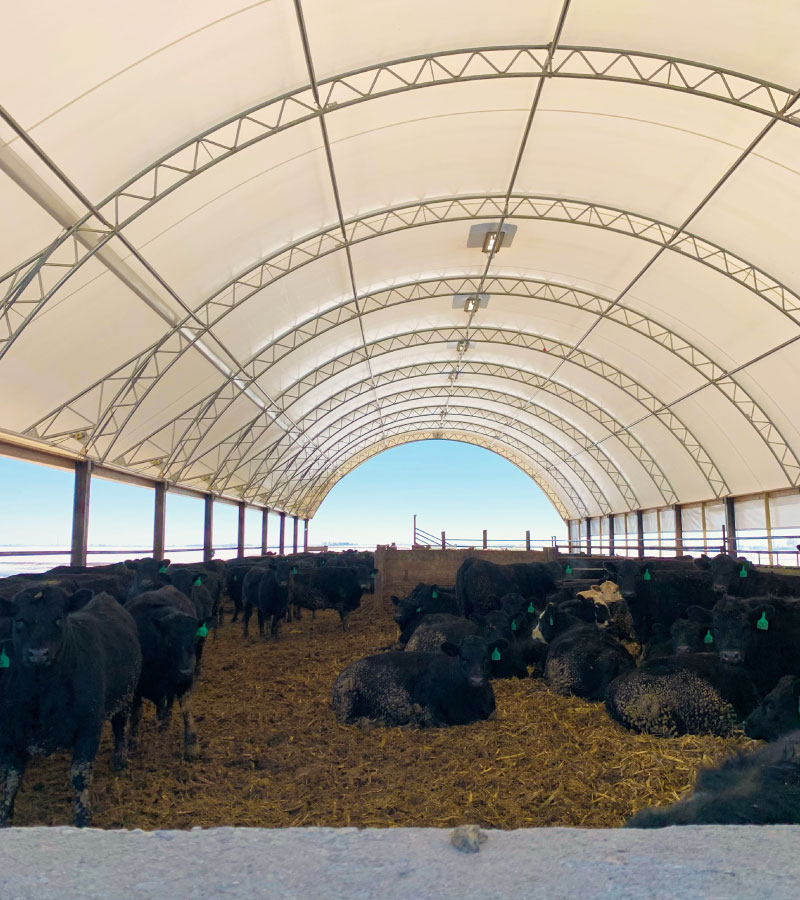 Our fabric indoor sports buildings provide your players and spectators with an ideal environment to watch and play sports.
Also, a fabric hoop building is climate controlled, so your athletes and spectators stay comfortable no matter what the weather is outside.
Fabric buildings also offer great sound quality. The fabric covers used absorb sound so that no matter the sound inside, there is limited outside disturbance. This also creates a clear sound quality inside so that your players can communicate during the game.
At Freedom Buildings, we create indoor sports buildings that last for decades to come. We accomplish this by using only the best materials during construction of our fabric buildings.
Our fabric covers are durable and easy to maintain while providing excellent protection from the elements. We also treat all the metal used in construction with a hot dip galvanized mixture that prevents corrosion and extends the life of the metal frame by 70+ years.
We want to make sure your investment is protected and built to last. Let our team show you the many benefits of a fabric indoor sports building.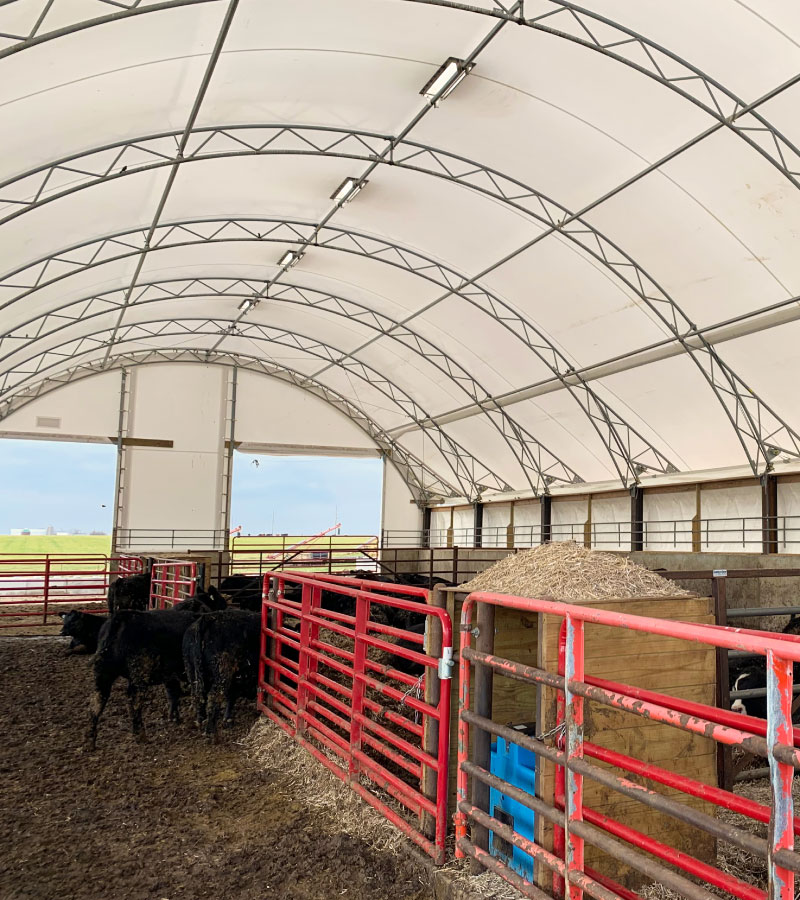 WHAT OUR CUSTOMERS SAY...
"Your crew finished today. They were pleasant and VERY efficient. They kept me informed and were a pleasure to work with. I would highly recommend them anytime. I do not say this lightly as I have over 40 employees and believe me it is hard to find good people."
"I purchased a Hoop Building from Freedom Buildings in 2019. The folks are affable and easy to work with. The construction and quality hold up extremely well under adverse conditions, especially wind. I highly recommend these buildings for all kinds of weather conditions."
"I am very satisfied with my Freedom hoop building put in about a year ago. It stood the test when Derecho wind hit last summer. Very well constructed. I would build one like it again."
INTERESTED IN YOUR OWN FABRIC BUILDING FOR INDOOR SPORTS?
You have questions, we have answers.
Our team of experts are here to answer any additional questions you may have about our livestock barns options.
To contact our team of experts, you can either complete the form here or call our office at (319) 777-8093.