FABRIC BUILDINGS | HOOP BUILDINGS
Fabric hay storage buildings protect your product from the elements and reduce shrinkage that can affect your feed value.
Our fabric buildings are completely customizable, so you can create the perfect storage space for your hay. Our expert team will help you every step of the way and can even create a 3D model of your space.
Cut down on energy costs with our energy efficient buildings. Fabric buildings are designed to stay cool in the warmer months and warm in the colder months while providing natural daylight.
It is important to maintain proper ventilation in your building to prevent harmful moisture from affecting your hay quality. Fabric hay storage buildings are designed exclusively to provide that increased ventilation.
WHY CHOOSE A FABRIC BUILDING FOR HAY STORAGE?
Hay storage hoop buildings are designed and developed to be your best hay storage option. These hoop buildings are just as durable and long-lasting as a traditional wood and steel buildings but provide better entrances/exits for loading and unloading your hay. Additionally, our hoop buildings provide better ventilation due to the shape of the building. This means your hay is not only kept in a safe space, but also kept in a dry environment with limited moisture, which significantly reduces the chance of a hay fire.
Fabric hay storage buildings are designed to provide the most storage space possible by offering a clear span space for storage.
Our buildings accomplish this by having no interior support columns, which not only provides more storage space but also easier access to your hay.
Clear span space also makes loading and unloading your hay easier and more efficient, and high ceilings ensure that your building can accommodate any equipment that you need to use.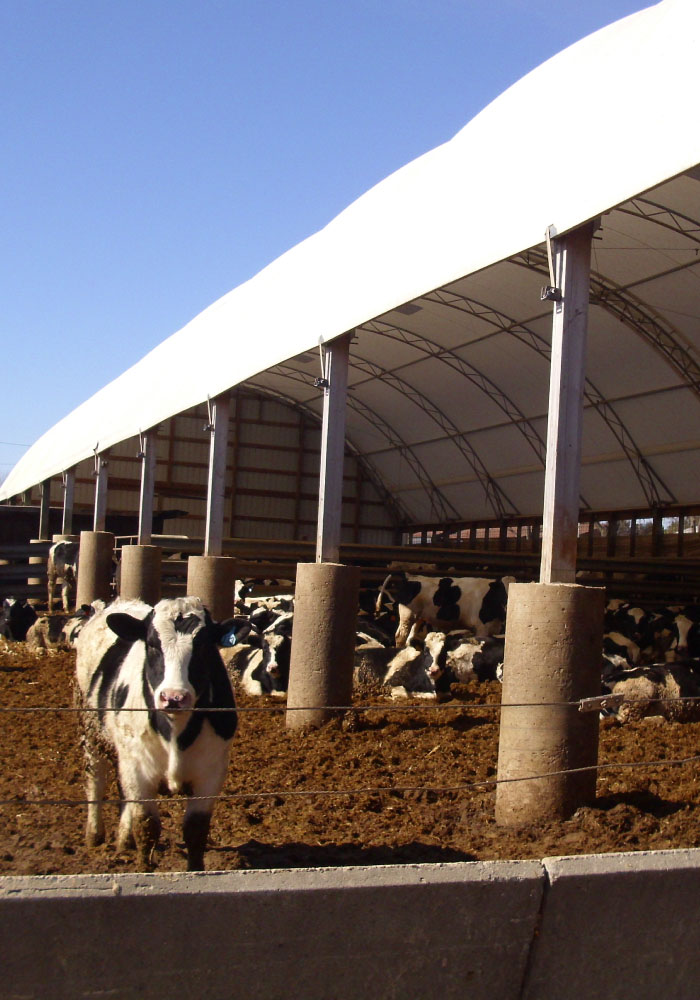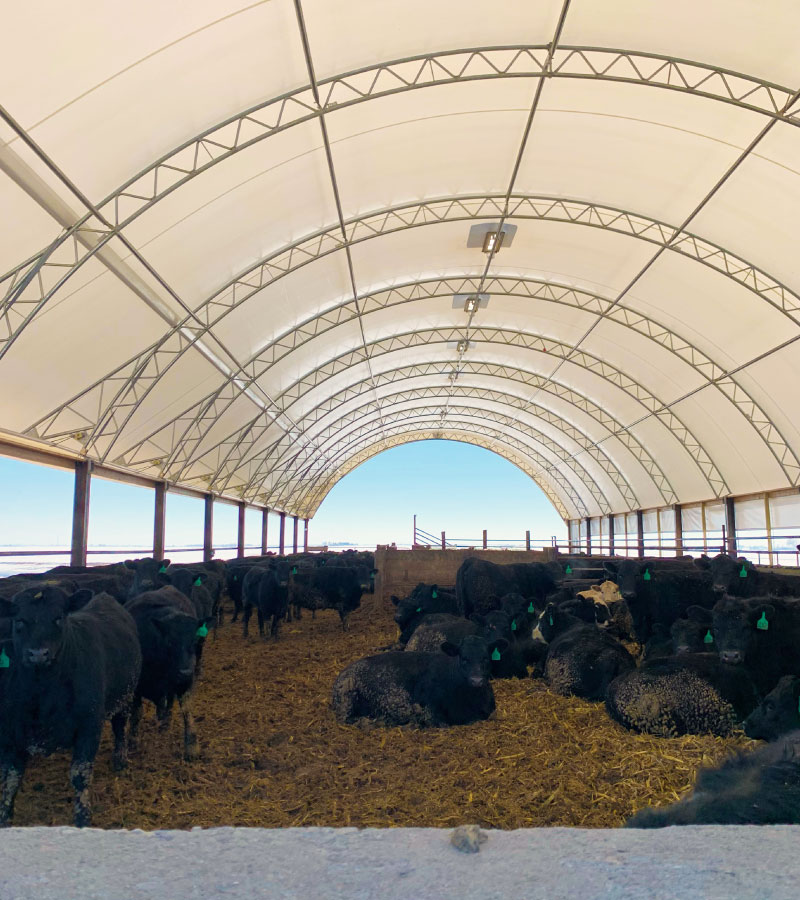 PROTECTION FROM THE ELEMENTS
We understand how much of an impact the elements can have on the quality of your hay. Our fabric hay storage buildings provide a dry and protected environment for your hay which can have many benefits.
Here are some of the benefits of a fabric building:
Reduced moisture
Protected from insects
Limits interference from wildlife
Reduced product shrink
Increase feed value
Our buildings are designed to withstand the harshest weather conditions. Learn more about keeping your hay safe, dry, and protected by contacting our team today.
Freedom Buildings uses top-quality, durable material for each hay storage building we construct. This ensures that your investment can stand the test of time while remaining affordable and easy to maintain.
Durable fabric covers provide the benefits of natural light while blocking out harmful UV rays. This provides a great storage environment but also a more comfortable working environment for your staff.
We also specially treat the metal used in the metal structure to prevent corrosion and maintain the structural integrity of your building.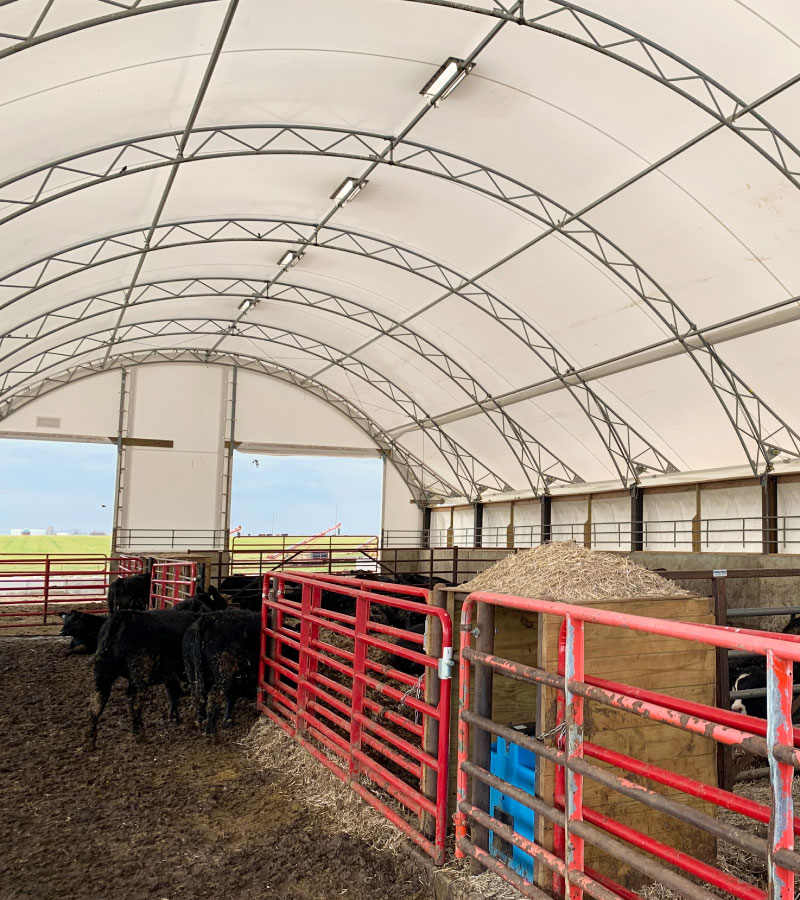 WHAT OUR CUSTOMERS SAY...
"Your crew finished today. They were pleasant and VERY efficient. They kept me informed and were a pleasure to work with. I would highly recommend them anytime. I do not say this lightly as I have over 40 employees and believe me it is hard to find good people."
"Tom and Freedom Buildings were great to work with. They kept us informed from the very beginning all the way to the end. The process was very simple, and we couldn't be happier with the quality of materials and the work performed."
"I am very satisfied with my Freedom hoop building put in about a year ago. It stood the test when Derecho wind hit last summer. Very well constructed. I would build one like it again."
INTERESTED IN YOUR OWN HAY STORAGE BUILDING?
You have questions, we have answers.
Our team of experts are here to answer any additional questions you may have about our livestock barns options.
To contact our team of experts, you can either complete the form here or call our office at (319) 777-8093.