FABRIC BUILDINGS | HOOP BUILDINGS
Keep your product safe and protected from harsh weather conditions with a fabric commodity storage building from Freedom Buildings. 
Freedom Buildings uses high quality, durable material for each fabric storage building. Also, in order to prevent corrosion and maintain structural integrity, our structures are hot-dipped galvanized postproduction to give you superior corrosion resistance.
Whether it be an existing foundation or a specific plan for several bins, we can make just about any design work, so you can get what you want.  All with a clear span structure with no interior support columns.  We can also design the building so you cannot reach a truss with any piece of equipment.  
At Freedom Buildings, our top priority is to make the process of purchasing a new storage facility enjoyable and stress-free. We love working with you to provide a customized building that fits your specific needs.
WHY CHOOSE A FABRIC BUILDING FOR COMMODITY STORAGE?
Our fabric commodity storage buildings are versatile and provide many different benefits for your product. By providing ventilation, clear span space, natural light, and more, our buildings provide the perfect environment for any storage needs.
Our Fabric commodity storage buildings have no interior support columns which provides the most interior storage space possible. This means that your product is easy to access, and your building can store a variety of products.
This also means that loading and unloading your product is made easier due to the high ceilings. Also, our buildings are designed to accommodate any equipment that you may need when moving your product around inside the building.
We would love to show you exactly what clear span space can do for you. Our team can create a 3D model of your space so you can see exactly what it will look like before you buy.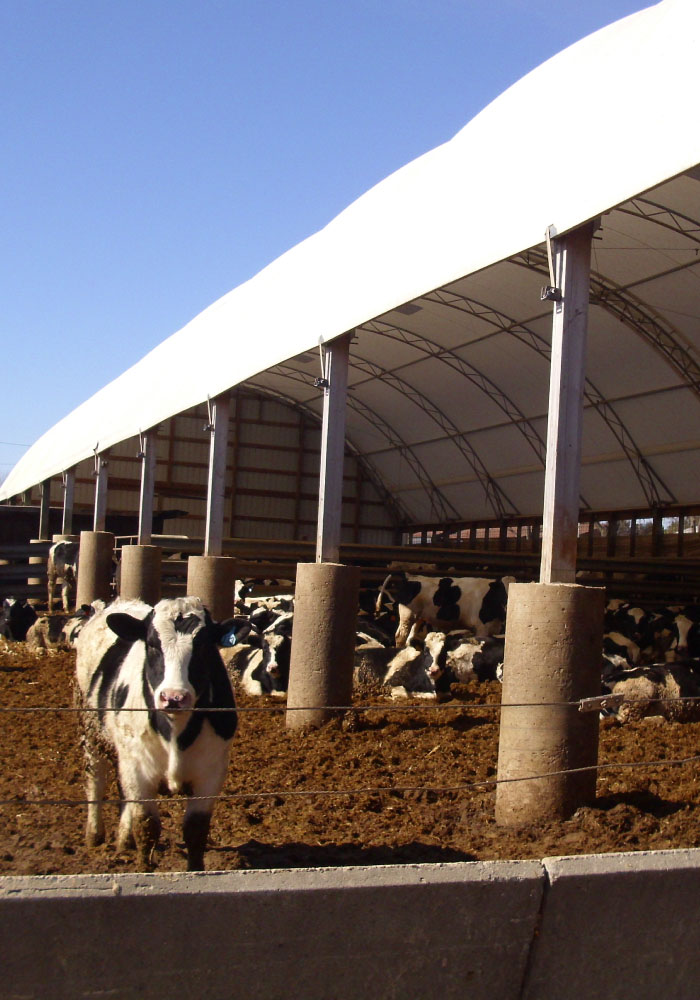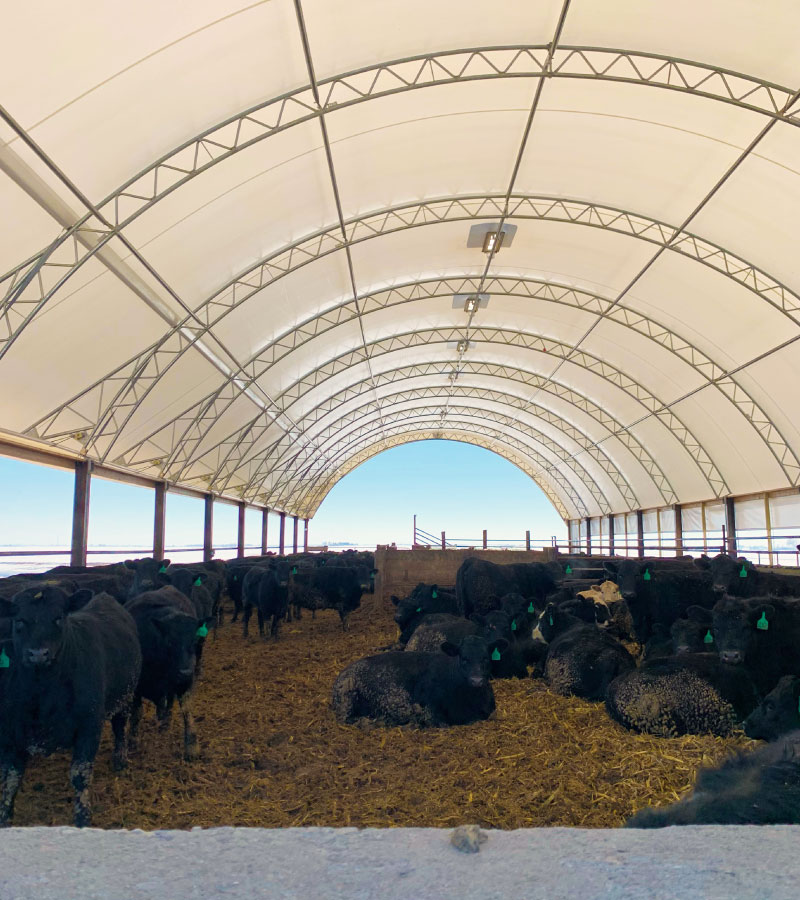 Fabric commodity storage buildings provide a safe, climate-controlled environment for your product. Our fabric covers allow for natural light while also blocking out harmful UV rays and are designed to withstand harsh weather conditions while providing ideal ventilation for your product.
Here are some of the benefits of a fabric building:
Protection from Harsh Weather
Protection from Moisture
Protection from Insects
Protection from Wildlife
Keep your product safe and protected with a fabric commodity storage building from Freedom Buildings. 
Since our buildings provide a clear span space for storage, we can accommodate a variety of different products.
Here are just a few examples of commodities that you can store:
Corn
Soybeans
Fertilizer
Manure
Silage
Barley
Rice
Potatoes
Sugar Beets
Millet
Canola Seed
Don't see your product listed above? No problem. Chances are that we can help you design a building to meet your needs. Contact our team today so we can help you create the perfect commodity storage building for your business.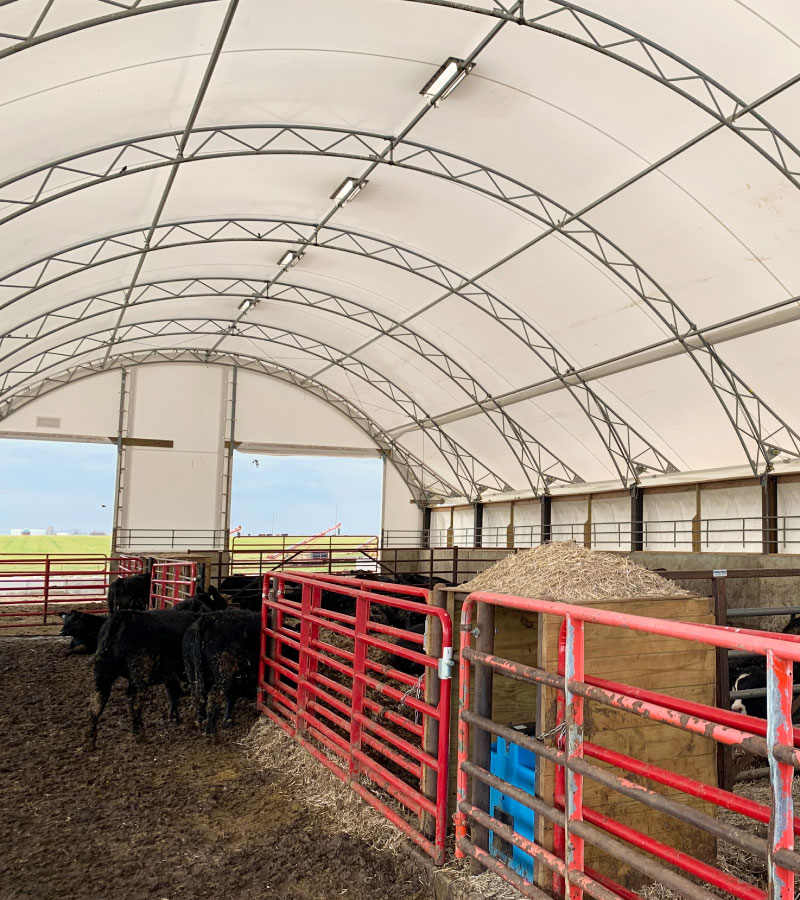 WHAT OUR CUSTOMERS SAY...
"We had three structured recovered, including one that is 62' X 140'. Freedom Buildings was our choice. The crew arrived on time and was courteous, efficient and hardworking. Everyone was wonderful to work with. We are very pleased with the structures."
"Several years ago we contacted Freidman (Now Freedom) because we were very interested in their canvas style arena canopies! They created a beautiful custom design, but also took responsibility for 100% of the management of the construction due to my frequent travel. They stuck to the budget and time schedule and my arena now attracts visitors and interested parties due to its unique and attractive design. Most importantly, the horses love the openness and totally shadow free design. Service has been excellent although rarely needed due to the durability and strength of the overall design. We could not be happier."
"Tom and Freedom Buildings were great to work with. They kept us informed from the very beginning all the way to the end. The process was very simple, and we couldn't be happier with the quality of materials and the work performed."
INTERESTED IN YOUR OWN COMMODITY STORAGE BUILDING?
You have questions, we have answers.
Our team of experts are here to answer any additional questions you may have about our commodity storage options.
To contact our team of experts, you can either complete the form here or call our office at (319) 777-8093.