FABRIC BUILDINGS | HOOP BUILDINGS
Fabric boat storage buildings from Freedom Buildings provide a safe and protected place for any size boat.
Keep your boat dry and protected during any season with a fabric boat storage building. Our buildings are designed to provide a climate-controlled environment for your boat.
Our fabric buildings provide natural light and ventilation, so you can save money by cutting down energy costs. Additionally, our fabric covers have low maintenance costs, helping you save even more.   
At Freedom Buildings, we take pride in having excellent customer service from start to finish. Our expert team loves working with you to help you create the perfect fabric boat storage building that fits your needs.
WHY CHOOSE A FABRIC BUILDING FOR BOAT STORAGE?
Fabric buildings have a few unique characteristics that make it perfect for boat storage. First, with no internal beams or columns, you can comfortably fit your boat and its equipment with plenty of walking space around the boat for maintenance and cleaning. Second, you can customize the openings of a fabric building for easy adding and removing of your boat. Third, you can customize the width and height of your fabric building to accommodate any size boat. Which means you can quickly and easily get the perfect building for your boat storage.
Fabric boat storage buildings provide plenty of clear open space for your storage needs. We accomplish this by using no interior columns for support during construction, which means no obstructions.
Our buildings have high ceilings and large entry points, making storing your boat easy and convenient. We also make sure your building has enough space around the boat, so you have access to your boat to complete any maintenance it needs while in a protected environment.
Contact our team of professionals today to learn more about what a clear span space can do for you.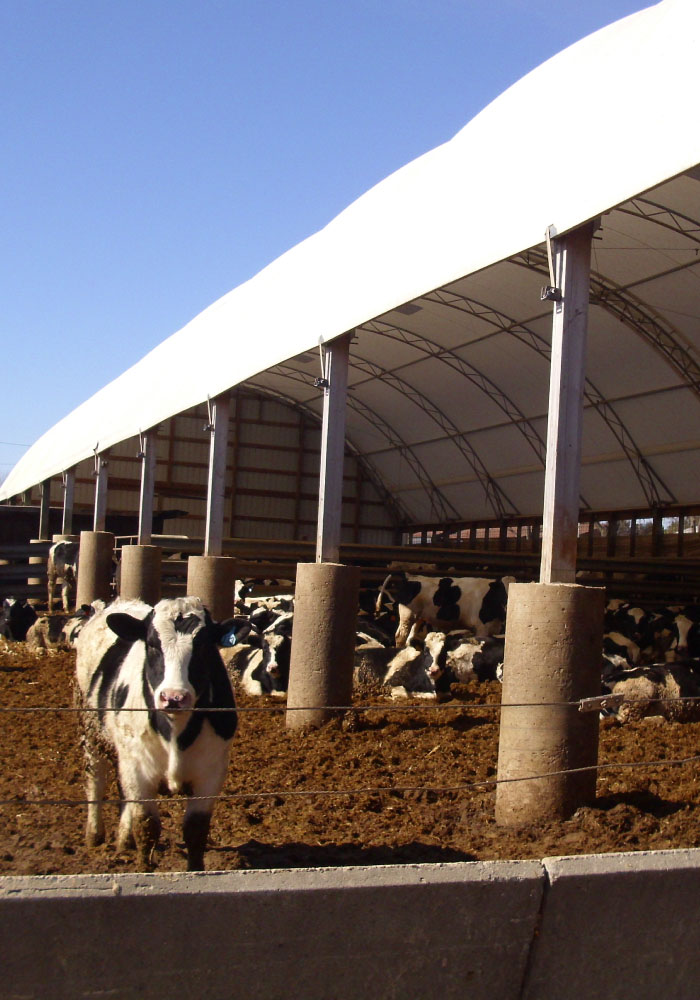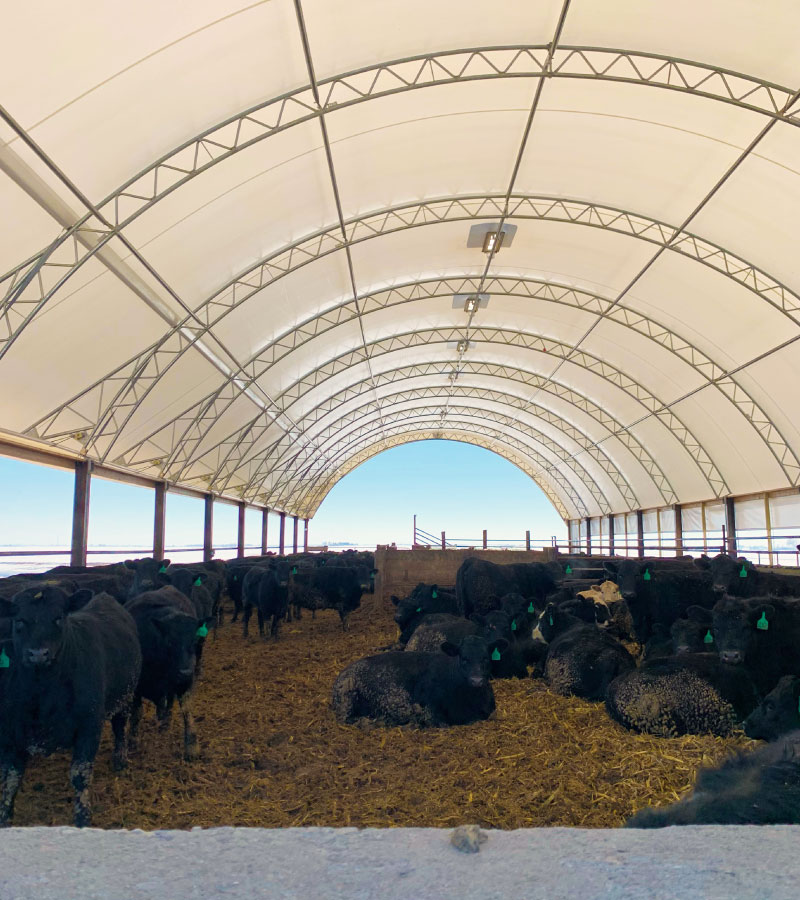 Boats can come in all different widths, heights, and lengths. That is why we make our boat storage buildings completely customizable.
These customizations include:
Sizing
Building Profile
Expansions
Cover Material
Foundation Options
Entry Points
It's important to note, we will create a 3D model of your building so you can see exactly what the space will look like before we begin construction.
We use the highest quality materials during construction of your fabric boat storage building. We want to ensure that your investment with us is going to last for decades to come.
The fabric covers used in construction are durable and easy to maintain. They also offer excellent protection from the elements and harmful UV rays while allowing natural light into your building.
To prevent corrosion, the metal framing used in our buildings is treated with a hot dip galvanized mixture. Which can extend the life of your metal frame over 70+ years.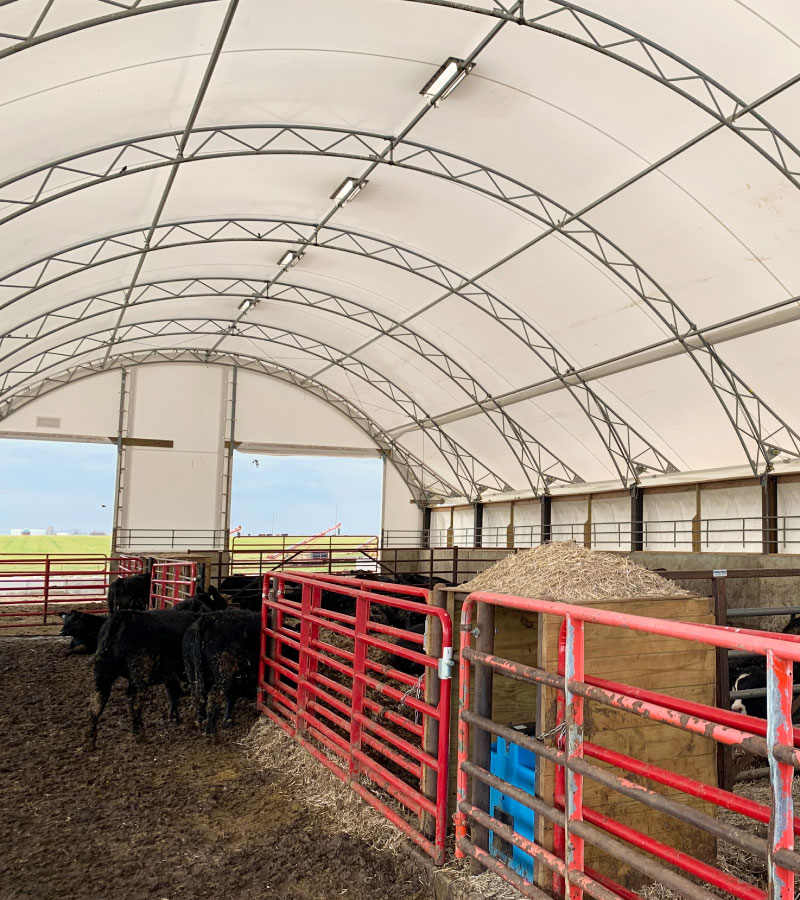 WHAT OUR CUSTOMERS SAY...
"Tom and Freedom Buildings were great to work with. They kept us informed from the very beginning all the way to the end. The process was very simple, and we couldn't be happier with the quality of materials and the work performed."
"Your crew finished today. They were pleasant and VERY efficient. They kept me informed and were a pleasure to work with. I would highly recommend them anytime. I do not say this lightly as I have over 40 employees and believe me it is hard to find good people."
"I am very satisfied with my Freedom hoop building put in about a year ago. It stood the test when Derecho wind hit last summer. Very well constructed. I would build one like it again."
INTERESTED IN YOUR OWN FABRIC BUILDING FOR BOAT STORAGE?
You have questions, we have answers.
Our team of experts are here to answer any additional questions you may have about our livestock barns options.
To contact our team of experts, you can either complete the form here or call our office at (319) 777-8093.